Shiv Sena MLAs protest against govt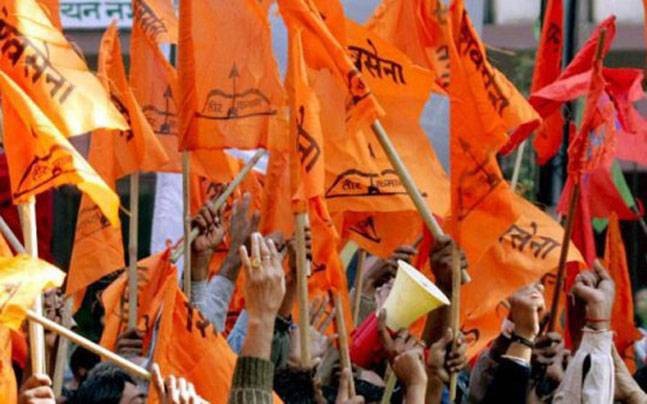 Nagpur: Shiv Sena MLAs became vocal against their own government. They sat demonstrating on the stairs of Legislative Assembly with banners in their hands. They have accused the government of not hearing them though they raised issues several times in the house. To draw the attention of the people to problem and work that being not done in their government they are protesting.
Dr Balaji Kanikar said that according MLAs were protesting not for just one problems but the government's outlook has been negative towards every demand. Citing the example of Ulhasnagar the MLAs said that they have raised problems in Legislative Assembly but they were not solved. Sena MLAs said that the ring road work is going on in Ulhasnagar and is passing through, where there are many colonies and schools. Nearly 2 lakh people will be displaced. Government has also declared this area green zone. The open land has been given to the builders. They raised issue at least 10 times in the house. They also met the Chief Minister but no decision was taken. The MLAs said that the government should hear the poor. Dr Balaji Kanikar said that injustice is being done with poor and so Shiv Sena is protesting.