Nagpur: The issue of separate Vidarbha echoed in Legislative Assembly on Day-4 of Winter Session but on a different count. The Shiv Sena member Pratap Sarnaik strongly protested the statement of Chief Minister Devendra Fadnavis clearing the stand on the remarks of Advocate General Shrihari Aney. Aney had recently stoked a controversy by making a statement in support of Vidarbha Statehood that ruffled the feathers of Shiv Sena flock.
Terming the statement of Chief Minister not satisfactory, the Shiv Sena members rushed to the well of House and started raising slogans.
In the retaliatory action, BJP members too started shouting slogans in favour of separate Vidarbha. The BJP MLAs Sudhakar Kohale, Vikas Kumbhare, Mallikarjun Reddy and others shouted in pitched voice "Jo Vidarbha Ki Baat Karega, Maharashtra Par Raj Karega," "Vegla Vidarbha Jhalach Pahije." The Sena MLA Sarnaik said the he had moved a privilege motion against AG Shrihari Aney. But still the Chief Minister chose to make statement on the issue in Vidhan Parishad (Council). This amounted to contempt of this House (Assembly). The Chief Minister should not have made a statement in Council when privilege motion against Aney was moved in Assembly, thundered Sarnaik.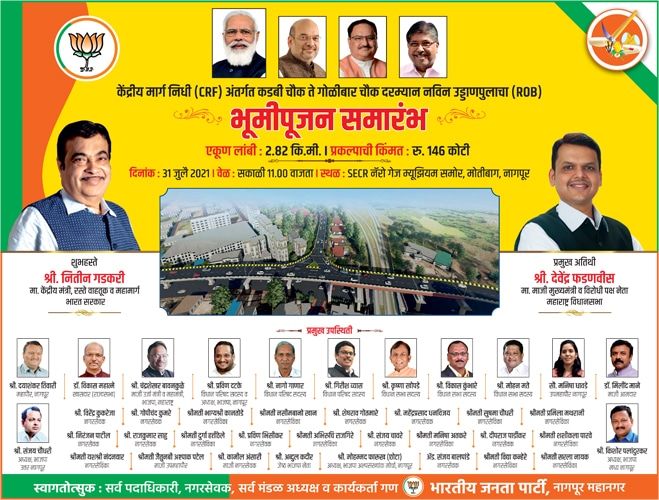 The Speaker Haribhau Bagde, watching the turmoil helplessly, adjourned the House for 10 minutes. When the House assembled again, NCP member Jayant Patil came out in support of Shiv Sena and termed the CM's action as contempt of the House. Finally, the Speaker directed the Government to make a statement in this regard.
Rajeev Ranjan Kushwaha ( rajeev.nagpurtoday@gmail.com )