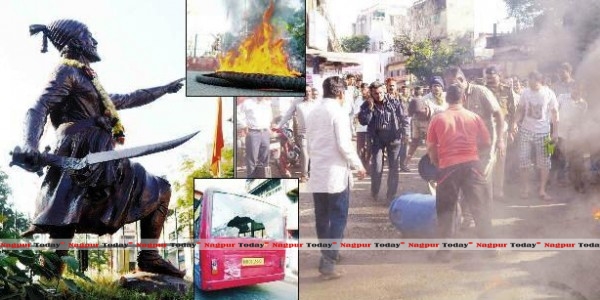 Nagpur News.
A wave of tension erupted in Mahal area here on Wednesday after some unidentified miscreants caused damage to the statue of Chhatrapati Shivaji Maharaj installed here. The sword was found to be bent after which the agitation flared up. Hordes of Shiv Sena activists resorted to road blockade and also pelted stones at a city bus. Extra police forces were called in from Gittikhadan and Tehsil police stations to tame the situation which remained out of control for long time. Meanwhile, police have intensified bandobast in the area to avoid any untoward incident.
Talking to Nagpur Today, Shiv Sena city president Suraj Goze warned of violent agitation if the culprits are not nabbed soon. He informed that this is third such incident in the recent past and administration should take concrete steps to contain such misdoings.
Kotwali police station inspector Jagtap told Nagpur Today that they were investigating the matter and the case has been registered under section 295 IPC against unidentified accused. Hunt for the miscreants are still on. He informed that the situation has been brought under control there.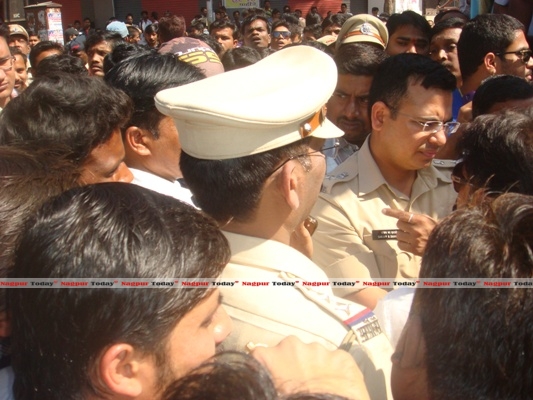 Reports suggest that one of the commuters noticed the sword with Shivaji Maharaj's statue was bent inwards. As the news spread quick, Shiv Sena activists started gathering in front of the statue. In no time the protestors took to agitation. They also burnt tyres to vent their ire over the incident. They also pelted stones at one of the star buses crossing through the place. However no passenger was hurt as the bus was safely taken out of the area.
The activists demanded immediate arrest of the miscreants and continued their agitation. Sources have it that there were similar attempts in past also to cause damage to statue of Chhatrapati Shivaji Maharaj. Cops have assured Sena activists to nab the culprits at the earliest.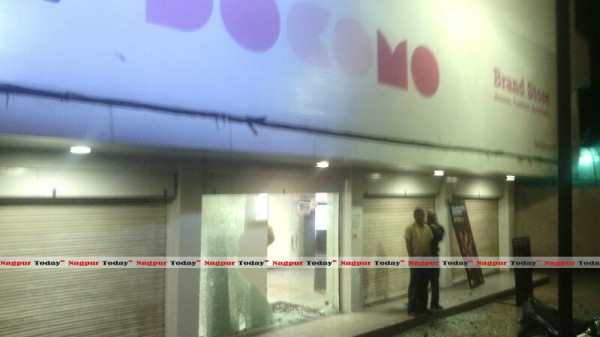 Demand of CCTV cameras
The Sena activists demanded installation of CCTV cameras at Gandhi Gate, Mahal in order to avoid such incidents in future. They said that CCTV cameras will help the police nab the culprits. They also demanded that CCTV cameras should be kept on round the clock.
Police check-point shut down
In order to curb activists of anti-social elements, administration had installed a police check-point near Gandhi Gate. However, the check-point was closed down a few days of this incidence.