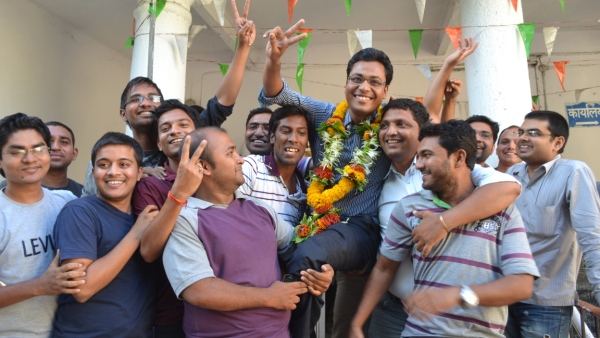 Nagpur News:
Shipra Angre of Nagpur outsmarted the boys by topping in the entire Vidarbha in the Union Public Staff Selection (UPSC) examination the result of which was declared on May 3. She was ranked 29th in the All india rank. The other three from Nagpur who passed the UPSC examination are Rini Handa (427), Dr Vipin Vasudeo Vaishnav (582) and Ashvinkumar Dhanrup Ukey (886).
In all 998 candidates were declared pass in the examination held in 2012. Despite several odds the Marathi candidates are passing the examination is a proud phenomenon.Shipra Angre achieved B Tech degree from College of Engineering from Pune. She desires to serve the society in a different and excellent way and asserted that discussion with various scholars, successful UPSC exam candidates and with blessings of parents she could pass the UPSC exam with aplomb thus coming first in the entire Vidrabha.
Ashwin Ukey (Rank 886), Rini Handa (Rank 427) and Dr. Tushar Karmarkar(Indian Information Service) who got selected were students of New Vision IAS Academy in Nagpur, said Director Vijay Dhoke.