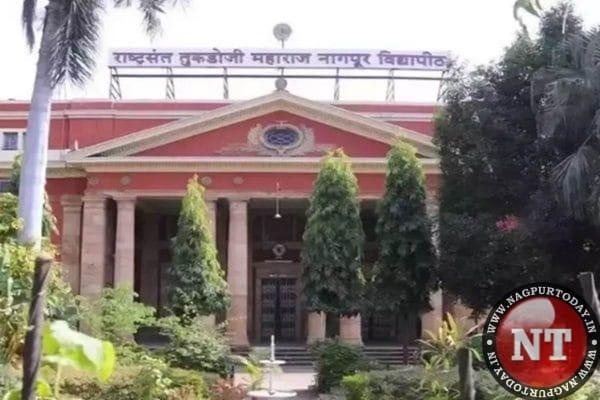 Nagpur: The Shinde Government in Maharashtra has released Rs 20 crore for Nagpur University's new sports complex that was approved for its centenary year. Earlier, the Government had granted in-principle approval for the multi-purpose indoor stadium, which would come up at the NU's sports ground in Ravi Nagar, at an estimated cost of Rs 44.41 crore.
According to Nagpur University's Director for Sports and Physical Education Sharad Suryvawanshi, the new stadium would have all international-level facilities for the players. The complex will have three floors offering multiple facilities. The complex would be established near the existing basketball court. Its approximate length would be 90 metres and width would be 60 metres. We are in the process of finalizing the design. We hope to complete the construction within three years, said Suryvawanshi.
The new complex would have indoor facilities for basketball and handball so that players need not to worry about climate changes. There would be an entire floor for gymnastics. Facilities for wrestling, fencing and shooting would also be made available in the complex. There would be a laboratory to test doping and a sports medicine set up. At present, only Pune University offers such state-of-the-art facilities to its students. The students from middle class and poor families could avail these facilities, which are otherwise out of their bounds due to financial constraints, he said.
4 projects worth Rs 100 cr proposed by RTMNU get State Govt's approval
Meanwhile, according to a local media report, the proposal sent by Rashtrasant Tukadoji Maharaj Nagpur University (RTMNU) for its four projects worth Rs 100 crore have got approval from the State Government. The original proposal was of five projects, but its cost had gone up to Rs 107.07 crore, so the university excluded one project from the original proposal. But it would be developed by the university itself by raising funds through other departments.
According to Dr Subhash Chaudhari, Vice Chancellor of RTMNU, out of five proposals, the varsity got a little more amount for developing an international level sports complex because of which the budget went slightly higher. The Higher and Technical Education Department asked us to drop one project. To have all the projects to be set up in a proper manner, we have decided to remove the project of Tribal Incubation and Skill Development Centre for which we had demanded Rs 13 crore. The Tribal Incubation centre and skill development centre is important in the present context so we will raise special funds for it.
Technology and Energy Park is one of those four projects, to be developed on the land measuring 6,134 square meters, and is worth Rs 31.58 crore. University has already got approval of Rs 44.41 crore for developing an international-level sports complex for which it had sought just over Rs 30 crore. The university has also proposed a museum of ancient historical and archaeological monuments, which will be open to the public. This museum will be developed on a land measuring 632 square metres with an estimated cost of Rs 4.27 crore.