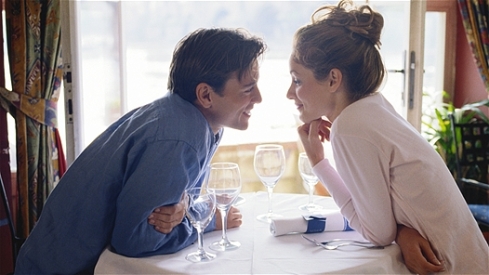 Nagpur's winter always demands hot coffee or tea- or both! The places where we have those matters a lot too as every sip brings up some new funny stories to laugh on. Every cup has a new experience or rather new story to share- like the one happened on December last month.
What is the favourite place for a couple over coffee? – Its CCD or cafe coffee day. Every time I met her we sat on the same leftmost corner of Pratap-Nagar joint having our regular cappuccinos and blabbering about our daily lives. Sure the day would be fantastic but it always gave me sense of redundancy. Having sat on the same corner of the same cafe and on top of that- 60 bucks for a coffee?  I never understood what was so special having coffee at CCD when the taste is almost no different than the roadside restaurants we people call: Tapri's.
Nothing can beat hot served tea and fresh samosa's with friends at a tapri.  The joyful atmosphere, decent ambience and minimal cost always kept me having tea every day. On the contrary, the atmosphere was always much airtight being at CCD. It felt like having suppressed oneself in front of people. What is the value of joy if it's not worth the penny? Of course I couldn't tell her directly to try 5 /- tea instead. But deep down within I was very sure she'll like it.
One fine Friday we were coming back from movies and heading towards CCD as usual. We stooped at Bajaj Nagar square and I could see my favourite hangout place for tea there.
I said, "Do you like tea?"
She said, "Yes, I do. But I can't see anything around here."
I pointed her to that place and told her to try once. "They sell very good tea there."
"Okay, for a change." She hesitated but agreed.
I rushed to the stall and ordered 2 cups of tea. I noticed she wasn't sure where to sit so I gave her a stool and sat on another. Heavy rush of people were there and 'Hukka Bar' song was playing at full sound. Within seconds, two transparent glasses of tea were at our hands. I asked her to taste it and crossed my fingers as I was watching her expressions. She took a sip and closed her eyes.
"This tastes so sweet." She said.
A part of me sighed in contentment. I observed the way she talked then- like being actually the one mixed in the public. She was laughing freely and had finished two cups by then. We had a really unforgettable time and her last lines made my collar shrugging with pride: "Thank you for making me feel different and amazing!"
From the next day, even the expensive CCD felt very good. We switched between 'mehngi- coffee' and 'sasti- chai' often. We felt that something that earlier seemed redundant was no longer there. Life had become more exciting like a sweetened morning tea of the first hour. I do think now that these roadside stalls should paste this slogan- "A lot can happen over tea" from CCD just so to make this hangout place more justified for fun.
"She liked coffee; I liked tea"- not necessarily in that order.
Parikshit Gaikwad