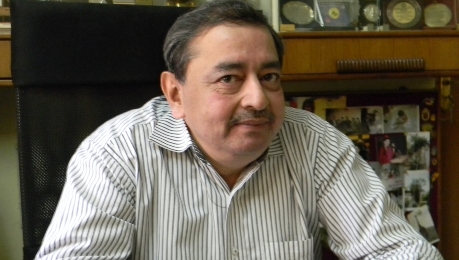 Nagpur Today.
Renowned Diabetologist Dr. Sharad Pendsey of Nagpur received the Diabetes International Charity Award for charity works for diabetic patients. He received a prize money of 5,000 euros and a memento, at Berlin.
According to the sources, New Vice-President of Germany, John Sing Hammer and a German actor Joachim Fuchsberger presented the award recently to Pendsey at a function.
Hammer has dedicated the award in the memory of his late son Thomas, who suffered from type 1 diabetes.
Pendsey, in his award acceptance speech, said that he will continue to do charity work with the help of his team at Dream Trust, founded by him.
According to sources in the Dream Trust, Pendsey is the first Indian to receive this award and the trust is involved in distributing free insulin injections, syringes, monitoring strips and also providing healthcare to more than 750 poor diabetic children in and around Nagpur.