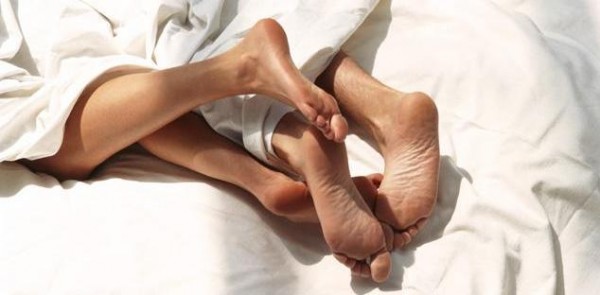 Nagpur News.
Buying the idea straight from the thoughts of Hollywood actress Scarlett Johansson who recently stirred the 'horn'et's nest saying, "Women can enjoy porn too…and it can be productive both for men and women, Nagpur youth brigade too agrees watching 'the stuff' to 'spice up' the sentiments while keeping the values intact.
Scarlett Johansson has admitted that she'd be 'flabbergasted' if she discovered her fiancé was addicted to porn but says women shouldn't be afraid to enjoy it.
The 28-year-old actress, who is engaged to Frenchman Romain Dauriac, made the admission as she posed in bed for Marie Claire and discussed her latest flick Don Jon, a film which sees lead character Jon – played by Joseph Gordon-Levitt – develop unrealistic expectations after watching porn.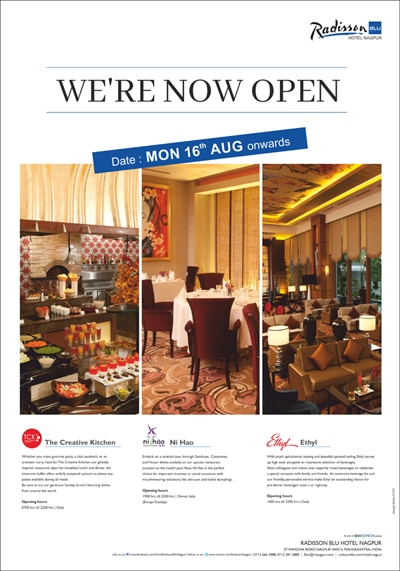 Coming to Nagpur, boys have obvious preferences in terms of watching porn, but does the girls' gang as well prefer the same? Nagpur Today quizzed the value embossed city girls and discovered porn should not hold stigma as far as the limits are not crossed.
Nagpur girls boldly and sportingly answered the questions related to watching porn.
A Natural Phenomenon
Neha Upadhyay, a law student said, "I agree with Scarlett! Women should not just watch porn, but learn from it, the awareness part which is necessary. Educational porn must be watched. Although it's illegal in India, there's no point of illegality I feel, as it's a natural phenomenon."
Watch with comfortable partners
Anushree Deshmukh, student of LAD College said, "I guess girls should definitely watch porn with their comfortable boy mates or partners. It's important for girls to be aware of the 'things' and have knowledge about sex. Here in India, in fact in Nagpur, many girls are still unaware of the important adult stuff that they should be aware of. Then why not watch porn and get that awareness. In metro cities like Pune and Mumbai, girls have become really bold. That's, to an extent, necessary as well. So I strongly feel a girl should watch and even enjoy porn. It's completely natural! I agree with Scarlett."
Change is imminent
Urmi Chakraborty, Lecturer, SBJITMR said, "As far as watching porn is concerned it depends from individual to individual. In our culture, I don't think women might enjoy watching porn, not at least an educated one. Here in India, from childhood itself we've been brought up with a different approach and definite frame of mind. However there are changes in the mindset of the ladies in metro cities now. They have developed a different mentality, so there are chances now that women in here might like porn as much as men do! But I do not agree with Scarlett."
Respect for Culture
Vasudha Gaur, a CS Student, "Firstly, watching anything is not a crime! What people do is their own choice, which comes out of feelings. But watching it with acquaintances or strangers is one thing that should be avoided. The reason one is reluctant to disclose the fact that he or she watches porn is the respect for their culture. I feel there's nothing wrong in it. But one should maintain that secrecy so that the morals and values aren't affected. Hence, one should watch porn, but keeping things to oneself."
Why Stop? Enjoy
Aayushi Banerjee, Hotel Management Student, Tirpude College, "Almost every adult watch porn these days. They enjoy it! You cannot stop people, and why should you? Women as well should watch and enjoy it as much as men do. One can entertain himself or herself the way one wants to, be it even by watching porn. In fact this might be a better mode of entertainment than many others. However, ethics wise one shouldn't, but apparently everyone does! There might not be anything bad about watching porn I feel. I would add, it isn't really for awareness, but sheer enjoyment."
Watch controllably or stay away
Senior Sexologist Dr Sanjay Deshpande, "We cannot categorically say that it is good for anyone to watch porn, be it a girl or a boy. Watching is fine, but expecting the same from their partners is wrong. Many people even find it ugly. Girls mainly and mostly watch it out of curiosity. Plus due to easy internet availability, even youngsters watch porn and get addicted to it. There's no harm in watching porn unless one gets addicted to the same, the trend of which is being observed. So youngsters should keep this habit distant I suggest, as it may even lead to sexual harassments.
So watching porn can be good, but in a controlled way. The intention behind watching porn is what matters the most, which should be apt!"
–Ritu Walia