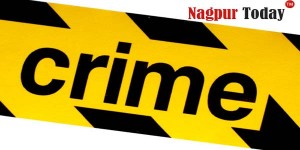 Nagpur News: 'There's party on mind…' The song from the movie Race -2 signifies the party culture growing haphazardly in every part of the country. The culture has not only gripped the nerves of Indian youths but it's also running high in the veins of elders. A group of drunken eight people paid the price for partying late at night and misbehaving with cops on Monday night.
According to information, Jaripatka police arrested seven and booked one for playing Dj till late in a birthday party on Monday night even after repeated warning from the policemen. The accused Ashwin Madhukar Chawre (45), a resident of Bezonbagh organized a birthday party for his son on Monday. The DJ was being played even after 10 pm in the night. A senior citizen then called a policeman policeman Babanrao Shankarrao Thakre to stop the DJ.
Thakre with his team reached Chawre's place and warned Chawre to stop the DJ. But drunk Chawre and other accused Dilip Prakash Bawangade (34), a resident and CMPDI Road; Satish Chintaman Gajbhiye (44), a resident of Ravi Nagar; Dinkar Prahlad Wankhede (39), a resident of Tapni, Katol; Nilesh Subhash Shikhre (19), a resident of Naik Nagar; Vinod Chintaman Gajbhiye (37), a resident of Tapni, Katol; Kalu Suraj Sajeeda (22), a resident of Mecosabagh, and Subhash Chawre, a resident of Bezonbagh started abusing the policemen. Thakre warned the accused but they ignored their warning and started abusing them. They used foul language against the policemen. They pushed the policemen and some pulled collars of policemen. This encouraged a small fight between policemen and the accused. Thakre then informed Jaripatka Police Station and a team reached Bezonbagh.
On the complaint of Babanrao Thakre, Jaripatka police registered an offence under Sections 143, 147, 149, 186, 353, 323, and Sub Sections 68, 33, and 131 of the IPC, informed PSI Jadhav. Police arrested seven while Subhash Chawre fled. Cops are further investigating the case.