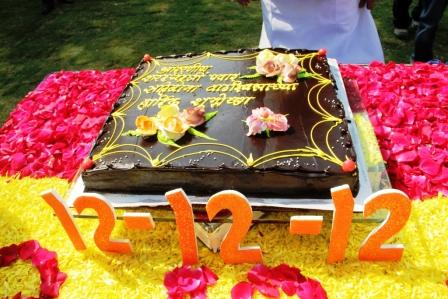 Nagpur News: The news media are filled with the information regarding ruckus in assembly, morchas ourside, laudings and traffic chaos, thanks to the winter session of State Assembly going on in the city. The party leaders both in Power and Opposition are indulged in in-house catfights, clashing head on over the series of issues including the demand for SIT probe into irrigation scam. The assembly has been adjourned without any concrete work for the fourth consecutive day.
The winter session inNagpuris often pronounced as the 'winter vacation' by most of the political analysts time and again. And the current session is no exception. The overindulgence in shouting slogans and creating unruly scenes in the assembly certainly calls for some leisure hours as the day ends.
The evening picture of the entire party circuit is quite clear while reflecting this fact. Most of the leaders throw parties for their so- called well wishers, embracing occasions ranging from birthdays, anniversaries or simply nothing.
Kishore Tiwari, social activist and President of Vidarbha Jan Andolan Samiti fighting for the cause of farmers, lambasted the MLAs of various parties for wasting public money raising the issues which hold no significance in general interest and creating uprorar over that. He alleged that after hanging the proceedings leading to adjournment of both the Houses, the leaders then hang on in the parties in night clubs and resorts.
He pointed that instead of talking about major issues affecting Vidarbha and its crisis- ridden farmers, the initial four days went up in air reducing the usefulness of the assembly's winter session to nothing.
Sources near the upscale hotels and resorts around Nagpur reported that the party activities go on for entire nights. Most of the banquet halls in these plush hotels are pre- booked to let the party spirit flow.