Nagpur News.
The recent sparks in turbulent share market were just an indication that it is going to explode down with a bang. And it finally happened on Friday as the Sensex crashed losing more than 700 points and Nifty down by 234 points. Such drastic was the impact of the crash that PMO called up an emergency meeting to chalk out ways to tide the situation leading to the biggest percentage fall in two years.
Sensing the worst, the lines of worries were apparent on the investors in Nagpur too.
Sources say the meeting called by the PMO will also be attended by top Finance Ministry official as there are no signs of the economy improving even though Prime Minister Manmohan Singh in his Independence Day speech had assured that the economy will pick up soon.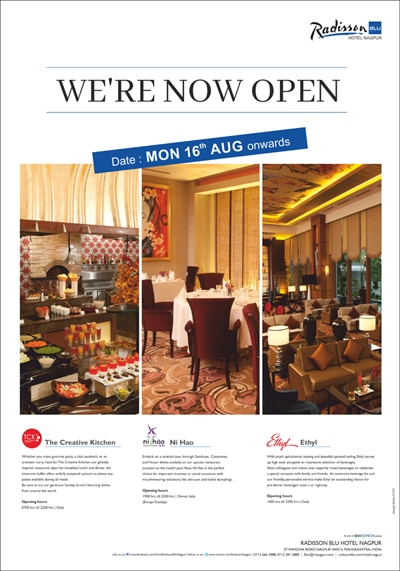 Amol Dhake, Managing Director, Satvik Finance in Nagpur said the air is certainly flowing in the negative direction. He said the major factors contributing to the sensex touching new low are weakening rupee against dollar (it touched Rs 62 against a dollar), speculation of third front government at the Centre following an exit poll and not the least, immense pressure on the Reserve Bank of India to arrest inflation.
The markets are feeling the heat of the Reserve Bank of India's (RBI) announcement on Wednesday curbing forex outflows. The RBI has put restrictions on the amount of forex domestic companies and individuals can invest or send overseas.
However Dhake suggested the investors' sentiments should be optimistic under such adverse conditions. "Small and medium cap should be avoided while FMCG and Pharma Companies should be bought. The losses incurred by these small companies have piled up and they are not able to repay. So going for bigger bets like L & T, ITC and little lower SBI should be given priority while buying stocks. Similarly among pharma companies Biocon and Lupin are the safe stocks at this juncture. Investor must opt hedging which means balancing of profit and loss. Scrip should be bought while index should be cut short,"  Dhake opined.
He said that under such a pattern the hopes for healthy economy could not expected at least for one and a half year. "The investors have to wait and watch for now," he added.
The RBI on Wednesday reduced the limit for overseas direct investment (ODI) by domestic companies, other than oil PSUs, under the automatic route from 400 per cent of net worth to 100 per cent to curb forex outflow. Oil India and ONGC Videsh are exempt from this limitation.
Causes of Crash
– RBI's capital control measures show the desperation of the government
– Clearly, RBI's interest rate measures are not working
– FIIs are pulling money out of Indian markets
– Long term funds apprehensive, won't put money into Indian markets
– Double whammy for corporates – poor domestic climate, brakes on overseas investments
– Studying abroad will be extremely difficult now wth the cap on foreign exchange remittances