Senior citizens took blaze of chain snatching in Sonegaon, Pratap Nagar and Nandanvan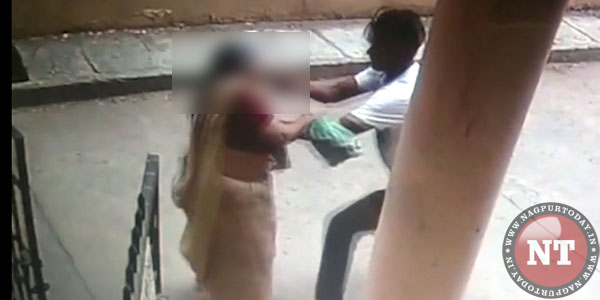 Nagpur: It seems the daring street crimes appear to rising alarmingly with cops remarkably failing to contain such acts against women. Adding to the rising number of chain snatching incidents, three senior citizen women were relieved of gold chain in Sonegaon, Pratap Nagar and Nandanvan areas on Tuesday.
In first incident, done with her evening walk complainant Manorama Girdhari Gajbhiye (66), resident of Plot. No. 87, Shivshakti Nagar No. 1 was heading home on Tuesday at 7.30 pm. However when reached near Gajanan Dham Sahkar nagar, an unidentified man, aged around 25 walk to woman and fled with her gold chain worth Rs 22,000. On bike his accomplice was waiting up front with whom he zoomed away from the spot, told Manorama to police.
Subsequently Sonegaon police has registered a case against two accused under section 392,34 of IPC. Further details are awaited.
Second incident was reported under the jurisdiction of Pratap Nagar police station. Rajeshree Madhukar Mudrafale (73), resident of Swavlambi Nagar was heading home around 6.30 on Tuesday. However two miscreants aged around 20-25 approached the victim on a black motor cycle near Loksewa Nagar and snatched away her gold chain worth Rs 40,000. Before she could raise an alarm, thieves sped away.
Later Pratap Nagar police station registered a case under section 392, 34 of IPC followed by the complaint of Rajeshree.
In third case, a youth aged around 24 approached the victim Ratnakala Narayan Suryawanshi (60) on the pretext of inquiry about rented room when she was alone in her resident on Tuesday afternoon. He later asked her for water however finished with his glass of water accused allegedly fled away from the spot by snatching gold chain from victim worth Rs 16,000. The youth zoomed past her before Ratnakala could raise an alarm.
Followed by complaint of Ratnakala, Nandanvan police station has registered a case against unidentified man under section 392 of IPC. Further probe is underway.