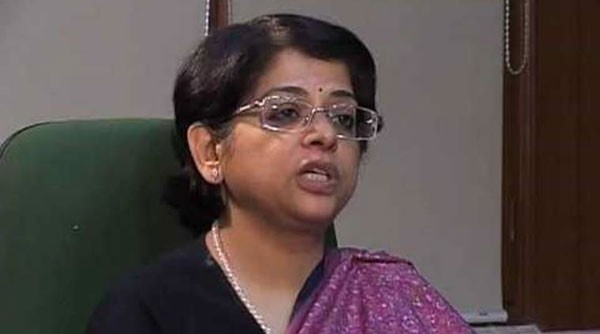 Senior advocate Indu Malhotra would be administered oath of office by Chief Justice Dipak Misra on Friday morning at the Supreme Court, making her the first woman lawyer to enter the top judiciary directly.
The name of Malhotra, 61, cleared by the government, was one of the two recommended by the collegium to be elevated to the apex court bench.
The list of the business of the apex court mentions that Malhotra will be sworn in on Friday.
Earlier in the day, a Law Ministry communique said: 'In exercise of the powers conferred by clause (2) of article 124 of the Constitution of India, the President is pleased to appoint Ms Indu Malhotra, to be judge of the Supreme Court of India with effect from the date she assumes charge of her office'.
Malhotra will be the seventh women judge in the top court since Independence as only six women judges have made it to the Supreme Court so far. Other women judges were elevated to the apex court from high courts.
Currently, Justice R Banumathi is the lone woman judge in the apex court.