Sena slams Centre over violence in name of cow vigilantism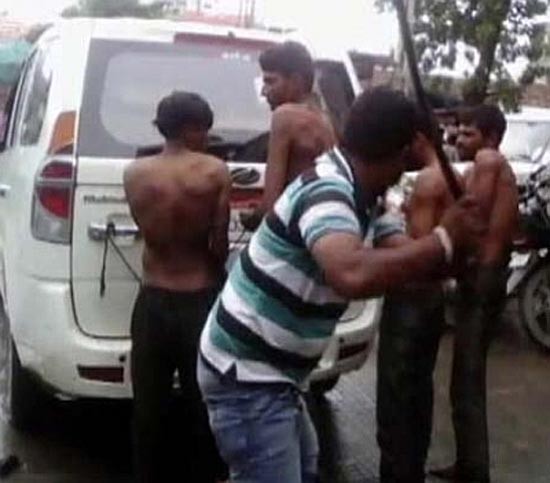 Mumbai: The Shiv Sena on Wednesday slammed the Bharatiya Janata Party government at the Centre and, more significantly, Prime Minister Narendra Modi over the increasing number of cases of violence 'in the name of cow vigilantism.'
The Sena, in an article published in Saamna, the party's mouthpiece, likened cow vigilantism to a "business," which isn't seeming to shut shop even after Prime Minister Modi's constant commands and requests.
The Sena further said Pakistan wants the Hindus and Muslims to fight over such miniscule issues and get the nation divided over religion.
Saamna then drew attention towards the recent Amarnath terror attack and asked where the "so-called gaurakshaks" were, when some innocent people were killed while on their pilgrimage.
"The driver, who saved many of these pilgrims, was himself a Muslim," it added.
The Shiv Sena further expressed surprise over how some BJP-run states had no ban on the sale of beef, while others had.
Sena leader Sanjay Raut reiterated the party's stand on the issue and asked who these cow vigilantes, who are killing innocent people, were. "Even Prime Minister Modi has started asking this question now," Raut said.