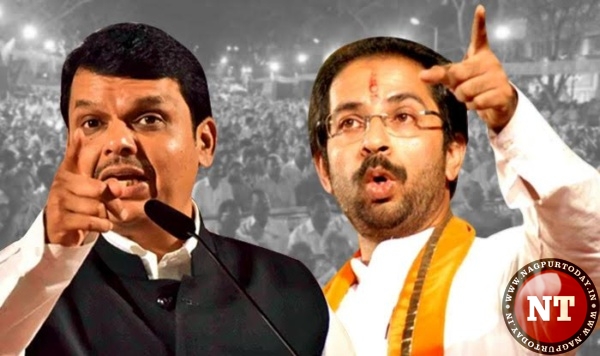 Mumbai: Amid the bitter fight on the turf of Palghar Lok Sabha constituency, where the parties are pulling up each to gain ground in the upcoming bypolls, the relationship between Shiv Sena and BJP is turning too sour to handle. Launching a scathing attack on the Chief Minister Devendra Fadnavis, the Shiv Sena has on Friday released an audio clip in which Fadnavis is allegedly asking his party men to attack the Sena such that it will be remembered for a long time.
"How should we react at a time when the party, while calling us an ally, is backstabbing us? Those who have BJP in their blood cannot remain quiet. We should launch such an attack which will make them realise the power of BJP," Fadnavis is alleged to have said in the audio clip, which was released by Sena chief Uddhav Thackeray at a rally late on Friday. The audio clip is unverified.
In the clip, Mr. Fadnavis allegedly asks BJP activists to use all means (sam, dam, dand, bhed) and to keep in mind that theirs is the ruling party. "We all should keep one thing in mind: if someone tries to bully us, then we can be the greater bully. I stand with you firmly and with all support," he is alleged to have said.
Reacting sharply to the clip, the BJP said Sena, in its frustration, has released an edited clip. "This is misuse of technology, and the BJP will be filing a complaint with the Election Commission on Saturday. We will also be releasing the original audio clip," BJP spokesperson Madhav Bhandari said.
Courtsey: TV9
https://m.youtube.com/watch?v=z5JTPPcMJyw