Nagpur: The bitter fight between the two former 'friends, philosophers and allies' in State politics – BJP and Shi Sena – reached high decibels and hit the streets as well just before the civic polls.
On Monday, Shiv Sena MLC Anil Parab held a press conference at Sena Bhavan in Mumbai and leveled damning corruption charges against BJP-ruled NMC. Parab said that high-level corruption took place in 24X7 water supply scheme, construction of cement roads, tar roads, dumping yard related works and sought answers from BJP.
Hitting back at Shiv Sena, Mayor Pravin Datke termed the Shiv Sena charges as nothing but laughable and added that the party has gone berserk to cover up corruption in BMC, ruled by Shiv Sena. At a press conference jointly addressed by Datke and the city legislators, BJP ripped apart the charges leveled by its former ally. "If Shiv Sena produces documentary evidence of corruption, we will ourselves demand a probe by Municipal Commissioner. The party says that cement roads worth Rs 4500 crore have been constructed in Nagpur. Parab should first check the records. In fact, in the first phase, Rs 100 crore cement roads were built and in the second phase, construction of Rs 329 crore cement roads has been approved.
Moreover, the Sena charge regarding Rs 30 per unit water rate is recovered from citizens for 24X7 water supply is bogus to say the least. The Shiv Sena should come out with evidence on the charges that BJP leaders awarded contracts to their relatives in development projects. Corrupt practices being indulged in BMC's dumping yard have hit the headlines. On the other hand, dumping yard in Nagpur was created in accordance with the guidelines of National Green Tribunal. Hence there is no question of irregularities in the project," the BJP leaders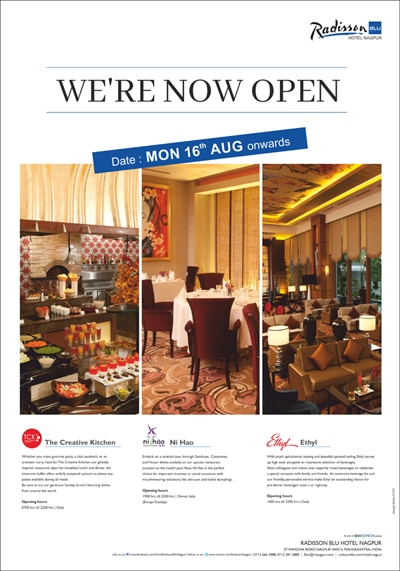 The Mayor Datke further said that Shiv Sena is raising now raising questions over 24X7 water supply scheme. "Why its leaders were silent when the scheme was approved. At that time, Shiv Sena was partner in the power. Moreover, Shekhar Sawarbandhe, its leader, was the Deputy Mayor. Sena Corporators are still members of Standing Committee. Shiv Sena leaders are targeting Nagpur instead of raising question marks over the working style of BMC. BJP had been raising corruption in BMC since long time. It will be better if Shiv Sena answers the questions," thundered the BJP leaders.
The press conference was attended by Ruling Party Leader Dayashankar Tiwari, MLCs Anil Sole, Girish Vyas, Parinay Fuke, MLAs Sudhakar Kohale, Sudhakar Deshmukh, Vikas Kumbhare, Dr Milind Mane and others.