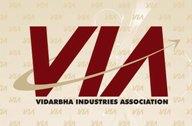 FICCI ,APQI and ICPCI in association with Vidarbha Industries Association is organizing a one day Seminar on "Total Power Quality"
on Tuesday 27th November at VIA Hall from 9 .30 a.m. The one day Seminar jointly organized by FICCI, Asia Power Quality Initiative, International Copper Council of India in association with VIA is organizing the seminar designed to develop a basic understanding of important power quality issues prevailing in the industry, identify with different categories of power quality problems and methods of analyzing these problems and their possible solutions.
Eminent speakers from BILT, Indorama, ICPCI, Fluke, , Unicorn MCF Solutions Pvt. Ltd, EPCOS, Bettermann India Pvt. Ltd,. Cyronics Instruments Pvt. Ltd, CPRI, NPTI, JEF Techno Solutions Pvt. Ltd , See Tech Solutions , Emerson Network Power[i] Pvt. Ltd and others will guide the participants.
The Seminar will be inaugurated by Pramod Kulkarni, President of Institute of Engineers, and Ex Technical Director; M.S.E.B. will be the chief guest at the inaugural function.
According to the press release issued by R B Goenka, Chairman, VIA- Energy Cell the programme is useful for policy makers, consultants and practicing engineers, , utility managers in core process sectors, infrastructure sector, , telecom, IT/ITES industry etc.
Members and all interested to attend the programme are requested to contact VIA for registration and other details says a press release issued by Sudhir Paliwal, Chairman Science & Technology Forum.