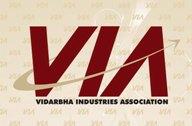 Nagpur News.
Vidarbha Industries Association & EEPC INDIA is jointly organising a seminar on "Doing Business with CIS Countries" & "Business Opportunities at India Engineering Sourcing Show 2014". The eminent speaker is Rajat Srivastava, Regional Director EEPC INDIA and it is schedule to be held on Wednesday, 16thOctober 2013 at VIA Hall from 11:00 am onwards.
The total share of CIS region in India's total trade for the year 2012-13 stood 1.57% and will further increase and will cross over 2 % for the year ended 2013-14. CIS countries are rich in natural resources like petroleum, oil, natural gas, metals and minerals, a useful source of raw material of considerable importance to the Manufacturing industry in India.
This seminar will focus on doing business with CIS region comprising for Russia, Khakhstan, Uzbekistan, Belarus, Georgia Ukrain, Moldova, Georgia, Armenia, Azerbaijan, Turkmenistan, Tajikistan, Kyrgyzstan. According to forecasts by IMF for 2012-2016, GDP growth in purchasing power parity terms will be the highest in the CIS region. CIS countries have historically shared warm and cordial relations for over six decades, resulted in healthy trade and economic relations between the countries.
This seminar is beneficial for Nagpur Manufacturers, Exporters, Industrialist & Young Entrepreneurs to enhance their knowledge in developing trade relations with CIS region and this seminar will also help participants to develop or open new business opportunities with these CIS countries.
In addition, this seminar will present insight of the exhibiting "India Engineering Sourcing Show (IESS), in great detail. This Exhibition is organised by EEPC INDIA and is scheduled to be held from 22nd to 24thJanuary, 2014 at Mumbai. Where, over 1000 overseas buyers of engineering product and services and 8000 visitors will meet around 500 Indian and Overseas exhibitors. This exhibition will help participants to increase and develop their business relations with CIS region and to meet new visitors, exhibitors & overseas buyers from different countries coming from all over the world.