Seminar on Career Opportunities in Built Environment held at GHRAET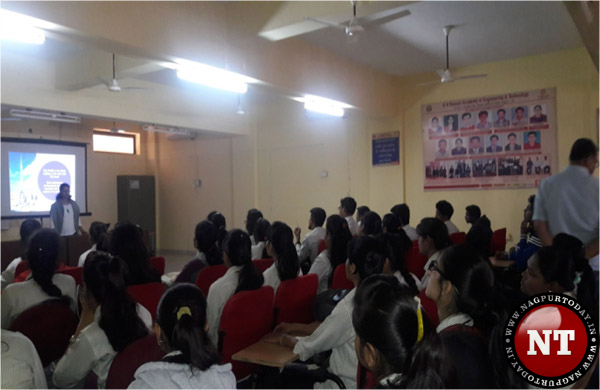 Nagpur: Department of Civil Engineering, GHRAET Nagpur had organized a Seminar on "Career Opportunities in Built Environment" on 19/01/2017 by RICS-School of Built Environment for final year students.Team RICS briefed the students on various opportunities available in Civil Engineering branch as well as explained about the relevant skills like Real Estate and Infrastructure Development Process, Land Acquisition & Investment due diligence (project feasibility), Valuations, Project Planning, Design Management, Project and Construction Finance, Investment Banking, Capital Markets, Research & Consulting, Sales, Marketing, Project Management, Quantity Surveying & Cost Management, Commercial Management, Risk Management, Contract and Site Administration, Property &Facility Management. The session was informative and useful for the final year students.
Prof.V.M.Bhedi, Prof.Shalaka Sharma & Prof.SanketAmleattended the seminar. Seminar was organized by Dr.R.M.Dhoble, HOD andmembers of CIVISTA took efforts to coordinate the seminar.The event was successfully organized under the guidance of Dr.S.R.Vaishnav, Principal, GHRAET, Nagpur.