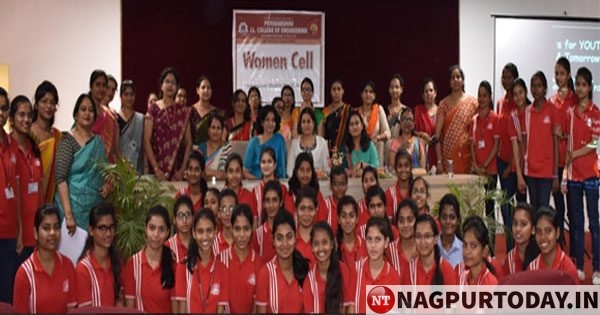 Priyadarshini J. L. College of Engineering enthusiastically conducted a seminar on 'Adolescent Health & PCDO the guest speaker was a renowned Dr. Charu Baheti,Gynocologist. Dr. Charu Baheti articulately explained the various concerned problem with studentesand suggested various tips for improvement of health, which indeed was of great help in understanding oneself better.
Dr. Kavita Gour (Dean First Year) welcomed Dr. Charu Baheti by felicitating. Her and also thanked her for giving such an informative lecture. Programme anchored by Prof.M.Swarkar .
All the facilities &Supporting staff were prominently present to grace the occasion.