Self Declaration In NEET 2017 Application Form: CBSE Clarifies For The Candidates Of Jammu And Kashmir, Andhra Pradesh And Telangana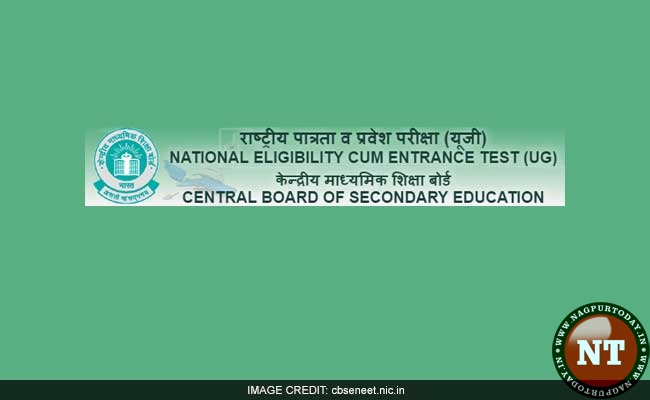 New Delhi: Centre Board of Secondary Examination, the organizing authority of National Eligibility Cum Entrance Test (NEET) UG 2017 has published a public notice in regard to the reports to the CBSE that some candidates belonging to the State of J&K have submitted the "Self Declaration" by mistake while filling the online application form of NEET-2017 to the fact that they are not eligible for MBBS/BDS seats in their State.
As per the latest notice, CBSE clarified that Jammu and Kashmir, Andhra Pradesh and Telangana states have opted out from 15% All India Quota seats, in accordance with that, candidates of these States are not eligible for All India Quota seats.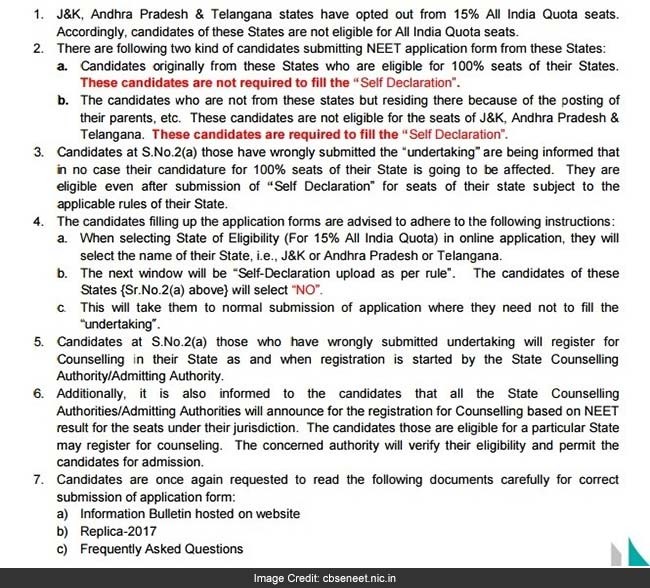 Regarding the 'Self Declaration', CBSE stated that, "There are following two kind of candidates submitting NEET application form from these States: a. Candidates originally from these States who are eligible for 100% seats of their States. These candidates are not required to fill the "Self Declaration". b. The candidates who are not from these states but residing there because of the posting of their parents, etc. These candidates are not eligible for the seats of J&K, Andhra Pradesh & Telangana. These candidates are required to fill the "Self Declaration"."
Candidates those have wrongly submitted the "undertaking" are being informed that in no case their candidature for 100% seats of their State is going to be affected. They are eligible even after submission of "Self Declaration" for seats of their state subject to the applicable rules of their State, said the CBSE release.
CBSE has again asked the candidates to follow the instructions given in the official website of the NEET 2017.