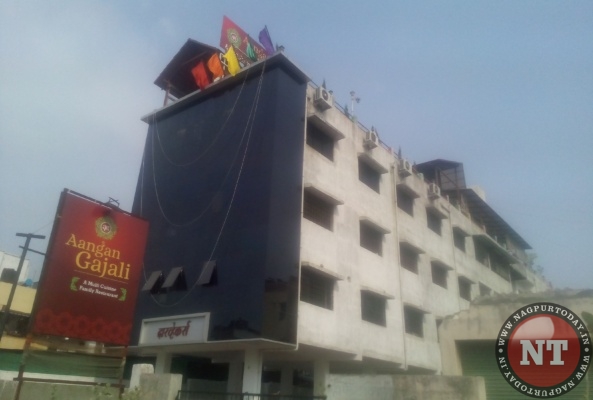 Nagpur: Alarmed by the deadly Kamala Mills fire and fearing repeat of the tragedy in city, a team of Nagpur Municipal Corporation (NMC) bulldozed the Roof Top SR Cafe and Hookah Parlour operating from Pooja Arcade in Abhyankar Nagar on Wednesday. A team of Fire and Emergency Services Department along with Laxmi Nagar Zone Office staff demolished maximum construction area of the restaurant. The said restaurant was functioning illegally in the building.
However, the NMC action is being viewed as 'select one' as the civic body is being accused of 'sparing' several other illegal joints for obvious reasons. On the day of demolition of Roof Top SR Cafe and Hookah Parlour despite "Stay order", the NMC team reportedly spared a Hingna T-Point-based joint by extending it a 15-day deadline to come clean. The action and no action, it is learnt, was part of a political game being played at the behest of Opposition and Ruling Party in NMC. The Opposition supported illegal joints faced action while others with Ruling Party 'blessings' were spared.
The "select" action, undoubtedly, raising eyebrows over seriousness on the part of NMC to avert Kamala Mills type tragedy in city.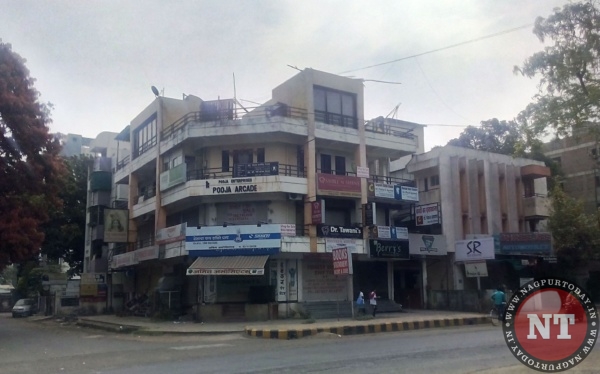 According to the NMC, the owners of the Abhyankar Nagar-based joint , Mohammed Shakeel Khan and Mohammed Vakil did not obtain necessary permission from Fire and Emergency Services Department of NMC. After the Kamla Mills fire in Mumbai, Fire Department of Nagpur also swung into action against the roof-top restaurants. The civic body has issued notices to five roof-top restaurants to shutdown their activities. According to NMC, the owners of the restaurant were illegally providing hookah to customers, many of whom are youngsters, in its premises. They had used wooden furniture for construction of the restaurant. The owner was rampantly using LPG cylinders and other inflammable materials that posed a risk of a disaster in the premises.