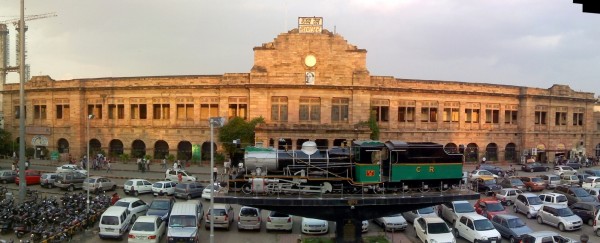 Nagpur News: Central Railway DIG and Additional Chief Security Commissioner Deepak Shukla inspected security arrangements at Nagpur railway station today, in the wake of ongoing construction of the "Home Platform".
The "Home Platform" (platform No. 8) is being constructed at the Cotton Market- end of the station. The new construction will enable travellers to reach the platform directly with their vehicles. The construction is nearly complete, which is why the DIG inspected the site to review and decide upon further security at that end. He also held a discussion with railway authorities in that regard.
Shukla also inspected the Integrated Security System, Baggage Scanner, Close- Circuit Television (CCTV) Room, RPF station and other important security areas. Ibrahim Shareef, Head of Security for Central Railway, Nagpur Zone and other security officers were present.