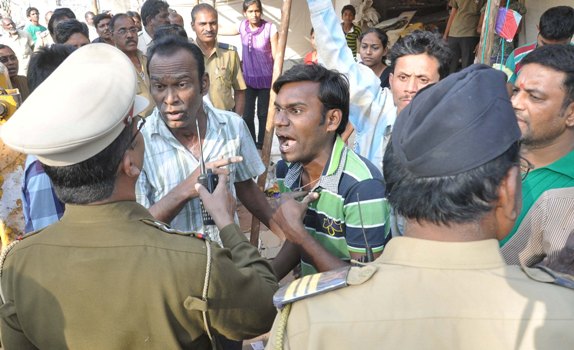 Nagpur News:
Tension prevailed at Juni Shukrawari area after kite stall owners attacked some NMC officials and some NGO staff during their raid over illegal sale of nylon manja.
According to the police sources, a NGO has complaint to NMC officials about glass coated manja selling at high rate in Juni Shukrwari market area. Juni Shukrawari is known as the best place for kites market in the city. One can get all types of Kites as well manja's in the market.
On Monday afternoon, NMC officials and some staff from NGO started interrogating the stall owners. As the raid was conducted on Sankranti day, especially when the stall owners gained maximum profit, many owners got enraged by the surprise check. He stall owners claimed that the NMC officials would have conducted the raid few days before or else should have given a prior notice to them.
One of them alleged that officials can't conduct the raid as so far, the court has not banned the sell of nylon manja. Hence, enraged by the surprise check on their profit day, stall owners thrashed some NMC officials and pelted stones. However, the situation was brought under control after Sakkardara police reached immediately.
Sources informed that two cops were also injured while controlling the mob.