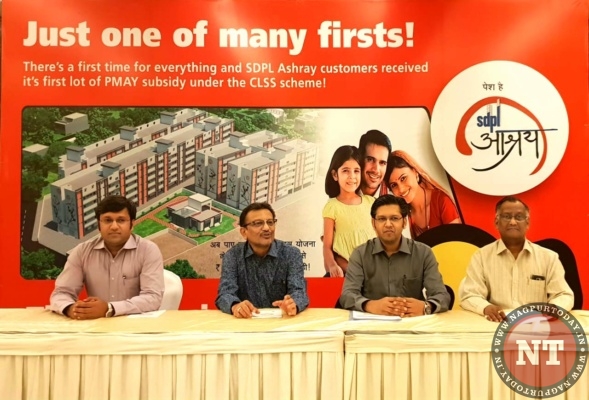 Nagpur: In good news for home buyers, city's renowned real estate developer, Sandeep Dwellers Pvt. Ltd. (SDPL) is offering subsidy up to Rs 2.67 lakh on purchase of house under Pradhan Mantri Awas Yojana (PMAY).
Sandeep Dwellers Pvt. Ltd. has firmly established itself as one of the leading and most successful developers of real estate in and around Nagpur since past 30 years. It emphasizes on the most exceptional projects in construction industry with complete transparency. Their goal is to provide quality, sophistication at an affordable price coupled with timely execution and modern amenities.
Owning a home is probably the best achievement for any individual. For making this dream come true, the Central Government has announced Pradhan Mantri Awas Yojana, under which beneficiaries will receive subsidy up to Rs. 2.67 lakh on purchase of house. Conditions attached for availing subsidy under the scheme are (1) the beneficiary family income (Husband, Wife & minor unmarried Children) should be less Rs 18 lakh per annum. (2) The beneficiary family should not already own a 'pucca' house anywhere in India under their own name. (3) Applicant must have an Aadhar card.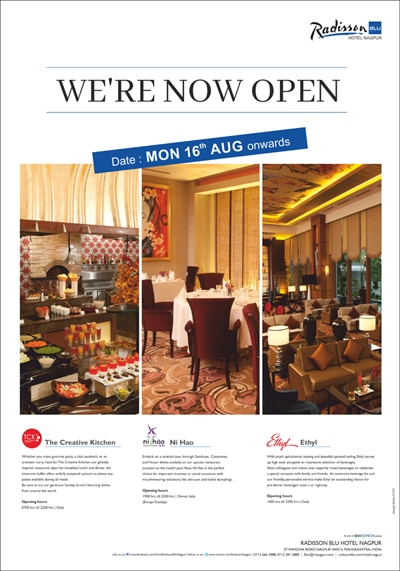 "Pradhan Mantri Awas Yojana is not just about merely building houses. This is a significant step in making the dreams of the poor come true".
PMAY was launched in 2015, with a motive Housing for All-2022. This scheme is directed towards providing every Indian family a house of their own. To achieve this, SDPL has launched SDPL Aashray Dabha 1 BHK township with 450 sq.ft. flats for Rs. 12.50 lakh only within city limits.
"SDPL AASHRAY – Dabha" is gated colony consisting of 7 wings having a total of 309 apartments. The flats will come with standard SDPL specifications like Vitrified tile flooring, Granite otta, Jaguar fittings, Modular switches, Solar water provision in bathroom, Aluminium sliding windows. And amenities like Lifts, Generator backup for pumps, lifts and common area. There is also a Club House with two Community Halls, Indoor sports hall, and a Guest flat. Additional amenities include CCTV Surveillance, Lush green garden, Play area for Children and many more.
SDPL Aashray is at a great location with nearby market places, hospitals, public transport, Gorewada Park, and many schools (including Delhi Public School, Lava).
SDPL has helped in successfully passing on subsidies up to Rs.2.67 lakh to its customers in Nagpur under Pradhan Mantri Awas Yojna's (PMAY) CLSS Initiative. As a result, their EMI has immediately reduced by approximately Rs 2,000 per month.
SDPL has been successful in fostering strong alliances with all leading lenders so that there's an easy access to finance and the customer gets a one stop solution when they think of homeownership.
Story of one of the individuals who was entitled to subsidy beneficiaries was that — She (A tailor by profession) got to know about SDPL Aashray and came to visit the site with her employer without informing her husband anything about it. She really liked the flat scheme but was skeptical as to how she would arrange the finance for it. After she got to know that she would get Rs.2.67 lakh subsidy, this gave her confidence to go for it. She felt that she could purchase a house on her own for her husband and her young child. She gathered all her courage and came to SDPL office alone with Rs.21,000 to purchase her most prized possession. After booking, she went home and informed her husband about this. For a person, who did not even dream about owning a house, had a booking receipt in his hand. Initially he was shocked, but also at the same time he was extremely happy about her bold step for their future. Soon after the flat was registered in her name, the subsidy of Rs.2.67 lakh was credited in their loan account within a period of 3 months, reducing the EMI by almost Rs.2,000 per month.
In another case, an accounts manager was residing in a rented accommodation and wanted to purchase a house – that his children could proudly call it their home. He gathered funds, took opinion from his employer, and booked a flat at SDPL Aashray. He too got his subsidy soon after.
Getting your dream home is now as easy as a pie. By paying marginally extra than your current rent, you will get to own your own roof over your head. Several people have benefited from the PMAY subsidy "Now it's your turn" to claim a subsidy up to Rs. 2.67 lakh by purchasing a house at SDPL Aashray, Dabha.