Science Day celebrated in a unique way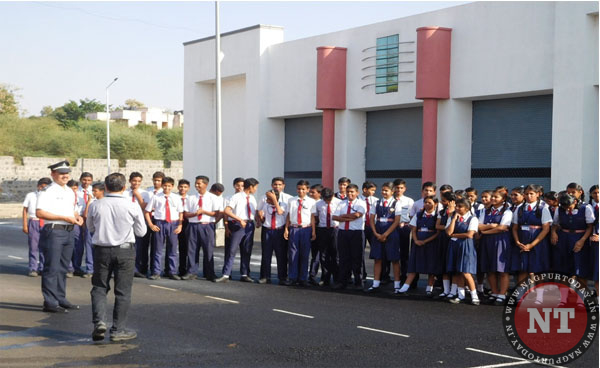 Nagpur: On the occasion of the Science Day, students of the Saraswati Vidyalaya visited the National Fire Service College at Rajnagar to learn first hand the techniques of fire fighting . They were accompanied by two school teachers namely Mansi Muley and Shailendra Thankur. R C Manihar, Senior Demonstrator of the College explained in detail the various methods of extinguishing fires which included live demonstrations.
All students were then given an actual experience in the Hydraulic Platform recently acquired by the College which can reach upto eight storeys high in high rise buildings. The programme was organized by Dr G S Natarajan and other Staff members of the College in coordination with D K Saha and D M Khan, Asstt Directors of the College.