Nagpur: Parents of tiny tots who have just finished their nursery schooling and are set to start their primary schools are facing innumerable problems. One would not even strive and sweat for their, own careers, the way they have to run from pillar to post, use all their political and other contacts to get their wards admitted into various schools.
Right To Education Act (RTE) was a boon to the parents who have suffered all their life but dream of getting a good education for their children. Such parents apply through an on-line system to procure admissions for their kids. While most of the poor parents use the Net Café for registering their wards under RTE, others use the net-connections in their offices.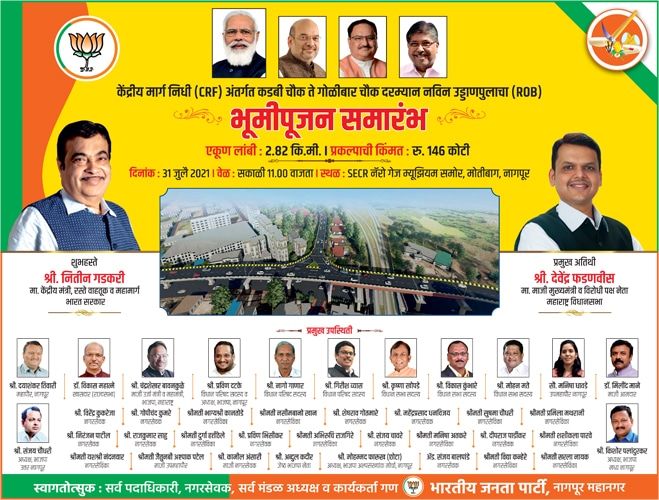 However, many private schools, Non-granted, partially granted or even granted schools are harassing the parents. While some deny that we have not registered our schools for the RTE, others claim that the RTE has made some blunder and that there is no vacancy. Even after opening an account, getting a password, filling online RTE admission forms, getting the forms checked and verified by the RTE verification centers, getting the allocation and finally getting the admit card, the schools simply deny admissions citing vague reasons, excuses etc.
What should the parents do in such situations?
Nagpur Today spoke Primary Education Officer of Zilla Parishad Education Department Kishore Chaudhari about the present scenario. He claimed that they have issued letters to the school to admit every child whose name has been registered under the RTE and have got the Admit Cards. He added that if any school or their authorities denies admission under RTE, stern action will be initiated against them.
Nagpur Today also spoke to some parents who spoke only on condition of anonymity (lest their wards be subjected to animosity) and told that till the Education Officer intervened, they had no choice but to wait eagerly for admissions. Some parents claimed that in-spite of RTE approval, when the parents failed to get the admissions; they pay hefty sums and somehow get the admission.
RTE Act and rules
The Right of Children to Free and Compulsory Education (RTE) Act, 2009 was passed by Parliament and came into effect from April 1, 2010. The goal of the RTE Act is to provide free and compulsory education of good quality to all children of the age of six to fourteen years. An amendment to the Act was passed by the Lok Sabha and the Rajya Sabha in 2012.
Main Provisions of the RTE Act
All children of the age of six to fourteen years have a right to free and compulsory education in a neighbourhood government school till completion of elementary education (Classes 1-8). This neighborhood school is to be established by 2013.
RTE Rules
Each state is required to devise its Rules in order to help operationalise and enforce the RTE Act. To facilitate implementation, these rules are meant to cover a number of areas including a listing of the duties of State Government and Local Authorities, the rights of children, the responsibilities of schools and teachers, the list of facilities required in every school and the compositions and functions of the School Management Committees.
Is the RTE Act applicable to all schools in India?
The RTE Act applies to all government, aided and private schools, including schools affiliated to state, national and international boards.
Are some schools exempt from constituting a School Management Committee required by the RTE Act?
Yes. The Act exempts private unaided schools from constituting a School Management Committee. The Act also notes that School Management Committees in minority aided schools and government aided schools need perform advisory functions only. All other schools have to have a School Management Committee.
Are some schools exempt from the 25% free reservation requirement of the RTE Act?
Yes. Those schools like religious schools and minority unaided schools are exempt from this as they are exempt from the entire Act itself. Acting on the Supreme Court directive, the Central Government guideline notes that the 25% reservation requirement does not apply to boarding or residential schools which admit students only after Class 1. In boarding or residential schools which have Class 1, the 25% reservation applies to day scholars only.