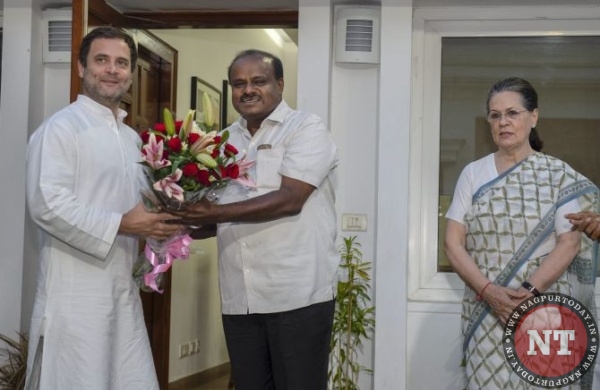 The Supreme court has refused to give an early hearing into the petition filed by the Hindu Mahasabha that challenged the oath taking ceremony and appointment of H D Kumarswamy as the Karnataka Chief Minister, stating it is unconstitutional.
the JD-S leader will take oath as chief minister of Karnataka on May 23 at 4.30pm on the steps of the Vidhana Soudha, the state secretariat. Governor Vajubhai Vala will administer the oath of office and secrecy to Kumaraswamy.
The Hindu Mahasabha in its plea filed through lawyer Barun Kumar Sinha, has sought quashing of the Governors communication inviting Kumaraswamy to form government.
On May 19, the Supreme Court had ordered live telecast of the crucial floor test in the Karnataka Assembly to ensure transparency in the trust vote.
Soon thereafter, chief minister B S Yeddyurappa had resigned without facing the trust vote on the floor of the House.
Elections held on May 12 to 222 of the states 224 seats had resulted in a hung assembly with the BJP getting 104 seats, while the Congress winning 78 and JD(S) 37. Polling in two seats will be held later.