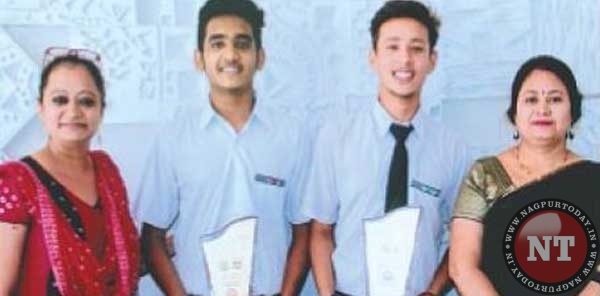 Nagpur: Two students of Bhavan's B P Vidya Mandir, Ashti, made the school proud by clinching the first prize in Duet Semi-Classical Dance Category in All India Multi-Lingual Dance and Music Competition held at Kala Vikas Kendra, Cuttack, Odisha and organised by Theatre Movement, Cuttack, from Feb 4 to Feb 10, 2018.
The dance performance based on valour of Karan and Arjun from 'Mahabharata' that was choreographed by Madhumita Chakravarty, as greatly appreciated by the audience. The dance was performed by Priyam Singh and Shreyansh Alset.
Principal Vandana Bisen applaused and congratulated the students and teachers on their grand success and for putting in consistent efforts.