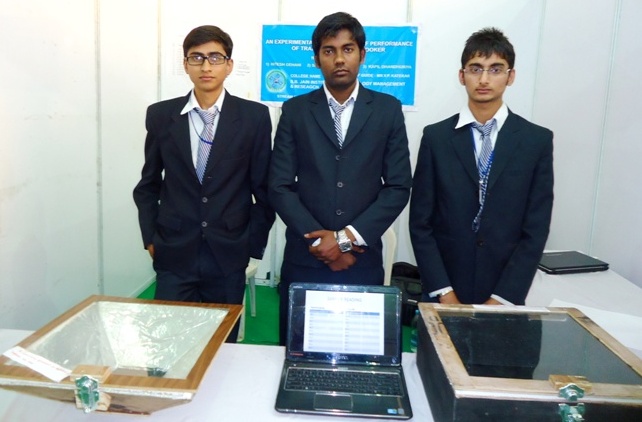 Nagpur News.
City engineering students Kapil P. Dhandhukiya, Sankalp S. Nandurkar and Hitesh R. Gehani from S.B. Jain Institute of Technology, Management & Research, Nagpur under the guidance of V.P.Katekar and N.Alvi invented trapezoidal solar cooker which overcomes present limitations in the field such as high cost, enormous human effort and large weight.
The cooker provides an improved panel which works as tracking system in this cooker helping to eliminate the tracking arrangement which reduces human effort. The significance of these panels is that they replace the tracking system which reduces cost and reduces human effort of frequent adjustment of mirror, reducing the weight. A novel focus arrangement includes four reflecting panels for gathering the sun's rays and focusing them into a zone so as to distribute the heat for effective cooking without burning the food or the containers .The cooker folds into a relatively small package for storage or transportation. It can be assembled quickly and easily. The cooker in its small, folded condition is highly portable, but is easily and quickly set up for use.
Further means are provided for holding and cooking various types of food including liquids, solids, etc.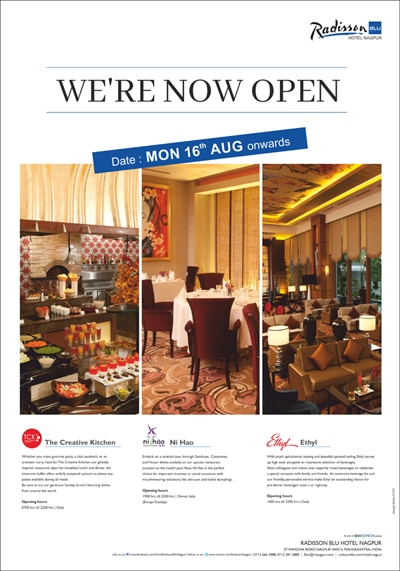 The device provides a single glazed glass reflector having a relatively short focal length and which provides focusing of the reflected rays into a zone so as to provide effective heating of the cooking area without overheating.
An application (application no. 4126/MUM/2013, dated 31.12.2013) for patent is already being filed for said invention. Inventors are thankful to A.A.Roy, Patent Agent, Rhine Associates, Nagpur for searching, analyzing its patentability, drafting and filling the same.