SBFC, Ideal enters in final of Darda Second division League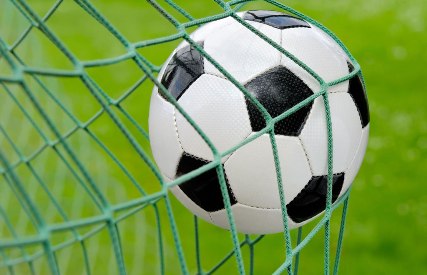 Nagpur News: SBFC and Ideal FC crossed the threshold of semifinals to enter the finals of Late Jawaharlal Darda Second Division League organized by Nagpur District Football Association (NDFA) in association with Lokmat Pvt. Ltd at Central Railway Ajni ground onDecember 9, 2013.
In the thrilling first semifinal outing, SBFC overcame ONFC 4-3 in tie-breaker round. Earlier, both the teams failed to open their account in regular time. The match was as boring till the final whistle. Both the teams played their heart out to take lead, but all their efforts were worthless. They also missed out some good opportunities to score goal, hence taking the game to tiebreaker round. Susheel Rautel Pradeep Rautel, Nitin Deshmukh and Christopher Sayatago were the goal scorers for SBFC. For ONFC, Syed Sheikh Muzammil, Irshad Khan, Firoz Khan scored goals in penalty-shootout but failed to clinch title for their team. Meanwhile, Atish Neware (60th min) of SBFC and M. Mujahid (26th min), Shakir (72nd min) and Firoz Khan (76th min) of ONFC were cautioned with yellow cards for their rough tackles.
While in the second semifinal's one sided match, Ideal FC drubbed Pats FC 3-0. Shahbaz Ahmad of Ideal netted the first goal in the 10th min and opened the account for Ideal. Subsequently, Faique Ansari scored the succeeding goal in the 23rd min. Yet again, Shahbaz Ahmad scored the last winning goal in the 39th min against Pats FC. Shahbaz Ahmad (18th min) and Nasim Ahmad (62nd min) of Ideal were penalized for the misconduct during the proceedings.
Schedule of tomorrow's :
Meghe Senior Division
Final match : Ansar Club v/s Eleven Star at 2.30pm on Motibagh ground.
Darda Second Division NDFA league.
No match tomorrow.