Nagpur: A million dollar question? Can you walk straight in Nagpur? Aww! It isn't funny…It certainly holds the matter and drives home a big concern that has been bothering the pedestrians big time. We are referring to the so called footpaths in the city, which has become a rare sight these days. The walkways alongside bustling roads are all vanished and gulped down, leaving no space to stand or even walk, thanks to the ever mushrooming illegal vendors, unauthorised kiosks and extended encroachments by many shopkeepers.
Yes…footpaths are on the verge of extinction in Nagpur. Forget about parking space for the vehicles, the citizens are even facing serious dearth of footpaths that are either haphazardly built or fully usurped by the tea-stalls, showrooms, street vendors and similar other elements.
Development on, footpath gone!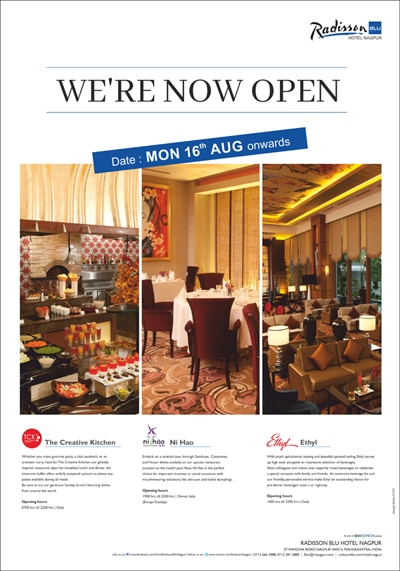 Despite the series of development works going on in the city, the civic authorities have remarkably failed to save the footpaths. Anti-encroachment drives are falling flat as vendors resume once the drive is gone. No follow up is done to check upon the areas that were force-vacated.
"As encroachments are removed in a go, it comes up again overnight, bringing back the entire situation to square one," complains an aggrieved citizen at Sitabuldi who challenged us to show how to walk on footpaths on main road in Sitabuldi.
Left at NMC's apathy…
Footpaths aim to ease traffic by providing an avenue for pedestrians. However Nagpur Today found that the footpaths that were built for the convenience of senior citizens and kids seems blatantly ignored by the civic administration. In many cases Nagpur Today observed the pavements present are leveled with roads due to rise in size, while others are in dilapidated state.
Dangerous road-walk
The prolonged metro and cement road construction along with laying of underground electric cable lines have already posed problems in front of citizens when it comes to travel. The situation has led to very less commuting space and people are forced to walk on roads causing threat to both pedestrians and vehicles.With narrow roads due to development works, the traffic woes in the city have gone from bad to worse. Absence of footpaths has only added fuel to the fire.
Nagpur Today supports #SaveFootpaths
With the citizens breathing for space to walk on, Nagpur Today comes up to support the drive #SaveFootpaths. NT requests all its readers to come forward and fight for their right to walk on footpaths. If you happen to come across the sight where footpath have been encroached, just click the pictures and send it to us at news@nagpurtoday.in, mentioning the area. We will publish those pictures and try to alert civic authorities.
By Shubham Nagdeve