What do, Sunita Shukla, Renu Soni, Seema Sahu, Minoti Thapar, Aparna Pallavi, and many other Nagpurians have in common? In fact it is a thought they are all very passionate about.
'Please save Tiger – 24, or 'Ustad' from a doomed fate in captivity. Return him to the Wild where he belongs' is their plea.
More than 4000 Indians – and many foreigners too – have already signed this petition. Support for Ustad is growing. Candle marches are being held for him in Delhi, Bhopal, Jaipur and other cities. This is there contention –
Letter to Chief Wildlife Warden Rajasthan
On May 8, 2015, Rampal Saini, a Forest Guard at the Ranthambore Tiger Reserve, Rajashthan, was allegedly mauled and killed by a tiger, while he was patrolling the forest. The killing has been attributed to a male tiger T-24, christened Ustad, though no one saw the tiger commit the act. Some so-called local experts zeroed in on Ustad as the culprit, as he is known to be an aggressive tiger, with a history of previous alleged attacks. Many vested interests want this tiger removed: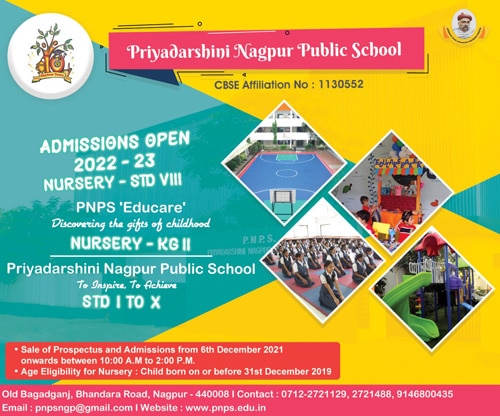 1. Ranthambore tiger Reserve sees thousands of pilgrims walking through the park every Wednesday to visit a temple. This brings in a lot of money to local businesses.
2. Illegal grazing, logging, etc cannot continue in the reserve for fear of this aggressive tiger.
3. Someone is instigating the forest guards to strike work, and local leaders are threatening to create a law-and-order problem.
A local committee of so-called experts has persuaded the CM of Rajasthan to release an order for capture and relocation of this magnificent animal to a zoo. They have allegedly informed the CM that the tiger is a man-eater, and have even attributed attacks by other tigers to Ustad to strengthen the case. Today, the tiger has been tranquilized, and will be ferried away soon. I implore your goodself to take proper action, to prevent the tiger's relocation. Sadly, if this tiger goes, his two cubs, whom he protects, will soon fall prey to other male tigers encroaching into his territory. Hope you can help Ustad.
Given below is the official version –  Ustad has already killed four human beings over the years they claim. a
July 3, 2010 was when villager Ghamandi Lal Saini became the tiger's first 'shikar'.
Two years later in March 2012, 18 years old Ashfaq Ahmed strayed into T24/ Ustad's zone and was killed.
In October 2012, Asst. forester Gheesu Singh who was relieving himself behind some bushes became Ustad' target. Officials had to burst crackers to scare the tiger away so they could recover, not Gheesu, but his body.
And now on May 8, 2015, a well known and well liked forest guard Rampal Saini was killed when he was co incidentally looking for signs of Ustad during patrolling in some hedges.
More about Ustad
Ustad – a hefty Alpha Male Tiger 250 Kg is a royal sight to behold. He is almost ten years old.He was born in Ranthambore in 2005 and it has been his home since . He has been the 'superstar' the SRK of his part of the jungle and a familiar sight to guards, guides and increasingly tourists too, who would not be satisfied with the 'darshan' of just any tiger – they wanted to 'meet Ustad'.
Till one day, people became 'meat' for him.
With  large number of tourists coming in for wild life safaris, he stopped being human -shy. And then once the fear gone; it didn't take an aging Ustad to realize that humans were easy to hunt and easy source of protein. Why run after deer, wild buffaloes or other agile creatures? Why 'steal' food from your spouse or your kids? (It is mostly the mother who hunts for her cubs. Ustad would want to steal the hunt that his mate brought for their cubs : she would have to distract him and keep guard while the 'children' fed.)  Now his male offspring is old enough to be competition. They were getting ready to evict him from the area in what could have been a bloody coup. Thus is the way of the jungle.
Jungles these days, are increasingly becoming arenas of animal – human conflict for a number of reasons. With effective protection, there has been a tiger explosion in some National parks and as younger tigers grow up and mature the older ones are forced on the edge of their habitats forcing them closer to border areas.
On the other hand, jungles are being cut down and areas of human settlement increasing often in the name of 'development'. So just like younger tigers force older ones out; civilized people force tribals out of their traditional village areas in towards the jungles and often into the jaws of death.
The last man Ustad is supposed to have killed is the affable guard Rampal.
This last kill was the last straw as far as villagers and forest officials were concerned. They began closely tracking T 24 waiting for a chance to 'nab' him.
Ustad banished from the wild and put in captivity
On May 16th they got him – as Ustad was supposedly sauntering around, they tranzquilized him, put him in a 7 by 4 feet perforated plywood box and drove him 400 Kms away to Sajjangarh Biological park in Udaipur.
It was a 10 hours journey and late that night the restless tiger was released into an 'enclosure' spread over less than an hectare – not exactly a zoo but a wildlife simulating park inaugurated just last month. He is reportedly not very happy here and keeps sitting near his 'box' perhaps waiting to go back home!
First time they gave him "room service" he refused it till they brought a live calf for him to 'kill'. 3  CCTV cameras capture his moods and activity, though there is no fear now of him attacking humans anymore.
The mood of the villages around Ustad' old haunt of Sherpur,Khilchipur and Ramsinpura is one of hapiness and relief though they still mourn Saini, who all his life lived fearlessly among tigers. "With his changing behaviour T 24 was the only tiger he feared and rightly so, it seems now". Saini's family has been promised Rs. 22 lakhs in compensation and his son Mohan will be employed as a forest guard now.
But the fate of Ustad still hangs in a balance. Wildlife experts are acting as 'Defense lawyers' for T 24 and saying he is not a murderer. Former Environment and Forest Minister Bina Kak is his  leading advocate and alleges that the earlier kills he is being blamed for were actually the work of his brother T 25, named 'Zalim'. "He was very ill tempered and if your eyes met his, say during a safari, he would growl. Ustad was never like that. Hundreds of 'devotees' crossed his path daily but he ignored them". Only when some people got too close to his domain that he felt threatened and killed them.
Wild life experts are worried about Ustad's heath deteriorating in part captivity where his movements are restricted.
This fellow suffers from the by now very famous ailment that Piku's father (Amitabh) has in the film – constipation! He could walk around for many kilometers and still if he did not get relief he would be administered 'enema' by forest guards. Who will take such tender care of him now?
Ustad's fate is a matter of litigation  now with forest officials citing rules to prove they are right in relocating him and wild life experts opposing them. The 'relocation' plea has been dismissed by Supreme court on May 21st but the case is up for hearing in the High court on May 28th.
There are heated arguments on social media and elsewhere about what to do with Ustad. Kak and company say pressure was brought on foresters by hotel industry who feared fall in tourists due to fear of T24 if he was not removed. Others claim that tourists actually increase to come 'look at ' a man eater from the safety of their convoys and jeeps.
Sounds unbelievable, but candle light marches have also been held asking for Ustad to be released back to his "home". On facebook, 'friends' of Ustad are calling him the " cutest, more adorable tiger ever…" They are posting messages to him " to hold on, we will get a verdict in your favour".
The only sane advise is coming from tiger expert Ullal Karanth who says that "conservationists should focus on saving the species rather than concentrate on one tiger who is a proved man eater and can really be dangerous".
And even if he has killed people, no one is asking for his death sentence, only 'life imprisonment' in idyllic surroundings with sandalwood trees and even a pond for Ustad. What's more, a female tiger has also been provided to keep him company. What more could a person….urrr. sorry, a tiger want??
Finally – it seems to be a contest of Man vs Tiger and as Shyamala Sanyal says " humans are dispensable, tigers are not!"
Wonder who will have the last word in the High Court tommorow?