Satish Chaturvedi "Not Happy" with expulsion says its Against Party Traditions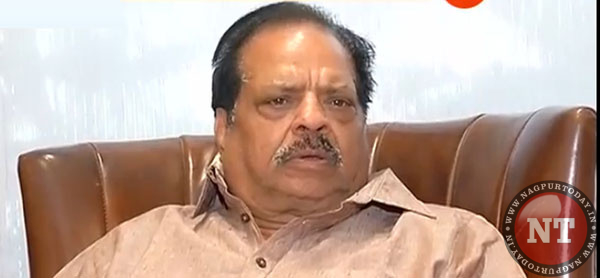 Nagpur: Senior Congress leader Satish Chaturvedi, who was expelled from the party on Friday, said on Sunday that his expulsion was against the "glorious tradition and democratic principles" that the party so "zealously followed".
Calling himself a Congress worker till his last breath, Chaturvedi alleged that a "handful of people in Mumbai and Nagpur" were engaged in weakening the party by helping communal forces.
The former minister said that these elements conspired to act against him in order to carry forward their ulterior motives.
Chaturvedi, who has been elected as MLA from Nagpur five times, added that he came to know about his expulsion from media reports and had received no official communication from the Maharshtra Pradesh Congress Committee.
"I established myself as a Congressman right from college. For the last 52 years, I have been serving the party after being influenced by its ideology. It is by following the ideals of Mahatama Gandhi, Pandit Nehru, Indira ji, Sonia ji and Rahul ji that I have kept the Congress flag flying high in Nagpur which is also the headquarters of the RSS," he said.