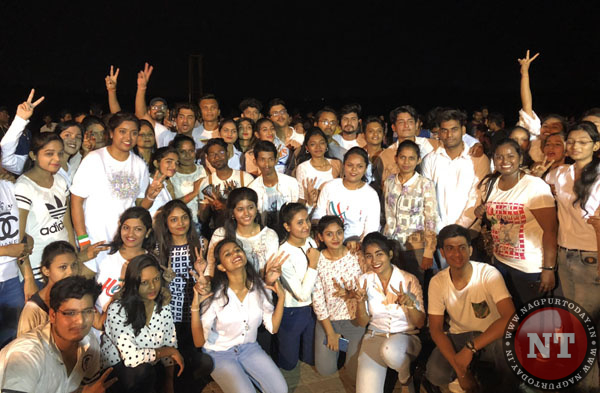 Nagpur: You must have come across videos on various social media platforms where people at crowded public spaces come together in huge numbers and start a dance suddenly engorging the attention and participation of most people around. Yes you guessed it correctly! We are talking about flash mob. Well, such an event took place at the quixotic Futala Lake of Nagpur.
Where hundreds of students from G H Raisoni College and others joined hands together for this event but there was a twist. The students towards the end of the event displayed posters of great social relevance such as raising awareness about safety measures while driving, saving water and our planet, making the world a warmer place for our daughters and loving thy parents.
At this event noted News Anchor Mayuri Pandey was seen coordinating the whole event whereas the whole orchestra of students was prepared by Uber talented Choreographer Chetan Dashmukhe. Students and professionals of various ages participated in the event. A huge turnout of spectators was seen enjoying the well-synchronized effort of the youth of the city.