Satish Chaturvedi may be suspended from Cong for anti-party activities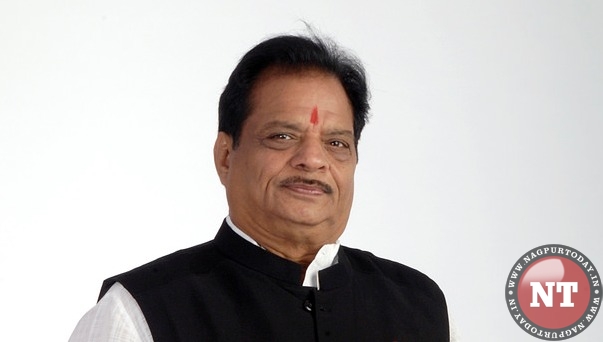 Nagpur: Senior Congress leader Satish Chaturvedi who has been inactive at the organisational level is likely to be suspended for atleast six years for indulging in anti-party activities, reliable sources revealed. It may be mentiond that Chaturvedi was always given upper hand in Congress. be it giving him candidature or securing posts in Congress Committee for his supporters. He was also accorded cabinet berth and made Guardian Minister of Nagpur district. On the contrary, Chaturvedi has been bragging that he was not granted ticket but he pleased senior party leaders in Delhi to buy the ticket.
Sources revealed that Chaturvedi remained inactive during his greener days. When he was Guardian Minister he remained restricted to his East Nagpur assembly constituency only and did not work for the welfare of the party, sources added. Chaturvedi's functioning as Guardian Minister is being compared with his current counterpart BJP's Chandrashekhar Bawankule, who as a Guardian Minister of Nagpur has emerged as the populist face among his cadres.
Chaturvedi kept party workers waiting
Insiders revealed that when Chaturvedi was in power, he often kept the party workers and supporters at bay. Actually this was the part of his strategy to hold back the party workers in his faction. He would deliberately delay the works of the supporters approaching him, just because he thought that they would leave his side once their work would be done.
When Chaturvedi Turned Rebel
The rebellious attitude of Chaturvedi surfaced during the last NMC elections. The influential faction of Congress then denied ticket to Chaturvedi and two other leaders of his faction – Nitin Raut and Anees Ahmed. The trio had allegedly snatched the post of Congress leader in NMC from Sanjay Mahakalkar by sheer power of numbers.The trio reportedly worked in unison to do more harm than good to the party and this did not went down well with the party high command.
Show Cause to Chaturvedi
Nagpur City Congress President Vikas Thakre recently issued show cause notice to Satish Chaturvedi with an aim to destablise the defunct Chaturvedi-Raut-Anees Ahmed trio. It turned out that Chaturvedi had written to the party's senior leaders in Delhi and expressed resentment over the notice, following which the supporters of Chaturvedi faction are raising their voice against Thakre along with State Congress President.
More power to son!
Sources revealed that sensing the action against him by the Pradesh Congress Committee, Chaturvedi is now pushing his only son Dushyant to emerge as an active player in the party politics. It may be mentioned that Chaturvedi runs few educational institutes in the region and Dushyant currently handles the works of these institutions. Things became more evident when Dushyant, who often remained far from senate polls of Nagpur University, has contested Senate polls this time, after forming the panel. Sources believe that this clearly indicated that Dushyant may soon enter into active politics if Chaturvedi lands in troubled waters.