Nagpur: Nagpur Commissioner of Police Dr Bhushan Kumar Upadhyay has some unique ways to bring peace in the society. The otherwise hard core man in khaki has a softer side, albeit a spiritual side, to his personality which he can beautifully spread through words. Yes Dr Upadhyay has penned not one or two but four books based on the perspectives towards life.
In his bid to keep the people away from that criminal bent of bind by prompting them to explore their innerselves, Dr Upadhyay has come up with the thought of awakening one's conscience in his latest book 'Sarve Bhavantu Sukhinah'. The book aims at shunning the outer shell to get deep within, in order to free our minds from stress and tendency of crime. The book's title Sarve Bhavantu Sukhinah is in Sanskrit which means 'may all live in happiness'.
It was recently launched in Nagpur at the hands of Chief Minister Devendra Fadnavis and in the august presence of Union Transport Minister Nitin Gadkari, District Guardian Minister Chandrashekhar Bawankule, Chairman of Lokmat Editorial Board Vijay Darda and many other dignitaries.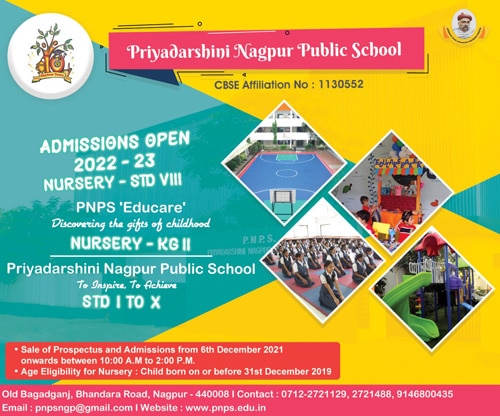 The book has a collection of around 60 articles published over a period of four years in Lokmat.
In an exclusive interview with Nagpur Today, City Commissioner of Police Dr Upadhyay delved deeper into his idea of writing such a book and opened up about his spiritual and literature sides. Here's the excerpts…
– Tell us about your book?
Sarve Bhavantu Sukhinah is my fourth book. My first book is titled Mahabhashya aur Dhwani Vichaar which is about Sanskrit phonetic. It was published in Hindi. The second one was Mind Management and the third book was The Great Mind Managers of the World. Now the latest one is Sarve Bhavantu Sukhinah.
– The title of your latest book is Sarve Bhavantu Sukhinah? Can you elaborate on this?
The basic concept of Indian culture is that divinity exists within everyone because Indian culture has huge following of all the descendants of god and there should not be any difference of any caste, creed, language or religion. At the surface we may appear or think different but when we go deeper we are all same and driven by similar energy. So all differences are only superficial and fundamentally we are one energy, and we are same. Therefore we should not discriminate anybody on the basis of these superficial things.
– What inspired you to keep title of this book as 'Sarve Bhavantu Sukhinah'?
I am Sanskrit student and I have studied Indian Philosophy and Yoga as well. I find this message echoed by Indian culture and it should be sent across society. There is so much cultural infightings and differences, and we may be able to pacify them and hence this title came across.
– How does the idea of publishing the book came to your mind?
If you entertain some thoughts and find that these are good for Indian society then they should reach to different sections of the society. Since I am a police officer being into service for 29 years and experienced and studied many things including teachings of Buddha, Indian philosophy. I think people should be one and not be discriminated on the basis of caste, creed or religion.
– Police and literature appear to be poles apart things and have little to do with each other? Few authorities like you are proving to be an exception to this. How do you look at this side of policemen?
Literature is an integral part of human life and it adds beauty to our lives. When you are bored and you read something, listen to music or learn an art, it refreshes your mind. So I think literature is more required in police department as it is a great antidote to stress.
– What message your book holds and how does it help in taking away the tendency of committing crime in the society?
See, why somebody commits crime? Because he thinks he is a different man and there is a sense of isolation in him which prompts him to commit crime. If he thinks that he is the same divinity and belongs to the same clan of god and same community of humanity and feels the pain of others, I think crime will come down.
Sarve Bhavantu Sukhinah is published by Mr Mirror Publication, Pune.