Sardar Navneet Singh Tuli's Birthday Celebrated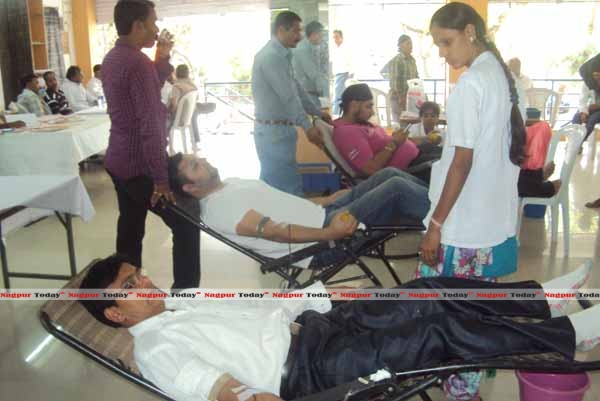 Nagpur News: On the occasion of Birthday of Sardar Navneet Singh Tuli, Chief Managing Director of Guru Nanak Engineering Institutions, On 16th March, a blood donation and health check up camp was organized in Buddha Nagar area, Indora.
Around 200 persons donated the blood and 350 persons got checked the health and received the tips from the doctors. Many Bharatiya Janata Party leaders including MLA Vikasji Kumbhare, Krishnaji Khopde, Vicky Kukreja, Dilipji  Gaur, Mr. Sanjay Chaudhari, Riteshji Wase, Deputy Mayor Jaitunbi Patel as well as HUM foundation volunteers visited the camp and greeted Mr. Tuli.
Nitinji Gadkari, Devendraji Fadnavis, Sudhakarrao  Deshmukh, Mayor Anilji Sole, Nikhil Gadkari, Sardar Balbirsingh Renu have congratulated and appreciated Sardar Navneetsingh Tuli, who recently joined the Bhartiya Janata Party,  for the social cause of organizing the camps. The teaching and non-teaching staff of Guru Nanak Institutions took efforts in organizing the camp.