Nagpur News.
One-time notorious gangster turned good citizen Santosh Ambekar looks forward to serve his people now. After donning the gangster's tag for long time, Ambekar now wants to help people out in their day to day problems. In order to achieve this feat, he wanted to contest assembly polls from Nagpur Central seat.
Ambekar detailed about his political ambitions in an exclusive chat with Nagpur Today.
Talking to the e-newspaper, Ambekar opened his heart out towards the inhibitions he had been wearing till this date, his acquittal from the court of law and his intentions to reach out to the masses through political route.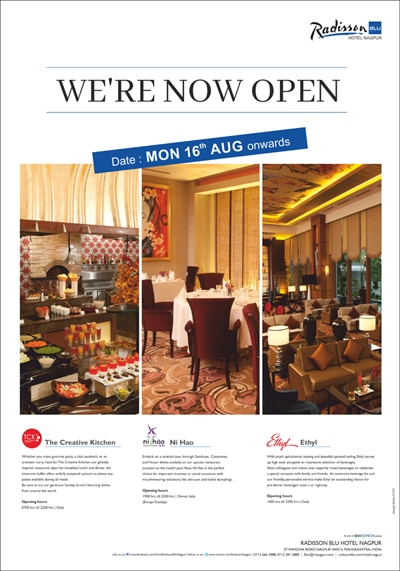 Ambekar said, "My choice would be to contest Nagpur central seat in assembly polls from the Maharashtra Navnirman Sena's ticket. But if somehow I could not get the ticket, I will contest as an independent candidate."
Ambekar's statement holds some water in the light of his recent meeting with MNS key leader Avinash Jadhav who arrived in the city two days back. During his visit Jadhav had the detailed discussion with Ambekar who steered clear of his wish to contest assembly polls coming up after general elections.
Ambekar said, "I may have the past shady record but I am a transformed man now. I am running my property business to eke out living. Even the court has acquitted me in the criminal cases. I see the people around me are facing many problems related to drinking water, roads, electricity and several other issues that bother them big time. I thought of the ways to do something for these people and eventually found this (contesting elections) the only way to address their issues and solve their problems in a better way."
He added, "Even I want to improve my image. I have discussed my plans with many leaders and people who welcomed my move and assured full support to me."
It may be mentioned here that Ambekar had also attended an MNS event in Mumbai in the past and had presented silver sword to the party chief Raj Thackeray. A hoarding installed near Panchsheel square also projects Ambekar extending his regards to few senior leaders. He had previously joined Shiv Sena when Raj Thackeray was the part of it. Then he joined MNS. Later he shifted his activities towards his business.
Insiders say that MNS looks optimistic towards assigning ticket to Ambekar from Nagpur Central seat, the one he pitched for.
If MNS does not move ahead to give him ticket then Ambekar will be seen in the poll fray as an independent candidate. "Being a Marathi manoos, I am hopeful of MNS giving me ticket but if do not get it, I will contest as an independent candidate," he told Nagpur Today.
Sources informed that the MNS meeting is scheduled on Thursday (January 9) in Nashik where Jadhav is expected to put forth Ambekar's aspiration before the MNS supremo who will take the final call on this development.
On January 15-16 MLA MNS Mumbai Bala Nandgaonkar and Avinash Abhyankar will also visit Nagpur to gauge the atmosphere in the wake of upcoming Lok Sabha elections.
:::  Ravikant Kamble