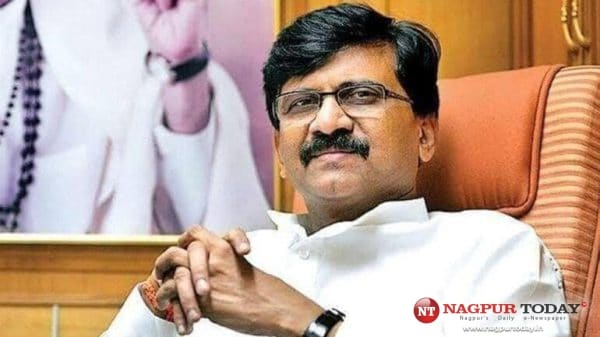 Mumbai: Shiv Sena MP Sanjay Raut has been summoned by the Enforcement Directorate (ED) on Tuesday in a money laundering case linked to the Patra Chawl redevelopment scam. The summons to the top Sena leader — who has been extremely critical of the Bharatiya Janata Party (BJP) — come amid the ongoing political crisis in Maharashtra.
In April, the ED had provisionally attached immovable properties worth ₹11.15 crore of three people, including Raut's wife Varsha in the redevelopment scam. The assets of Varsha Raut and two others — Swapna Patkar and Pravin Raut — were filed under the Prevention of Money Laundering Act (PMLA).
Swapna Patkar is the wife of Sujit Patkar, a close associate of Sanjay Raut and Pravin Raut is a businessman who was the former Director of Guru Ashish Constructions.
"Directorate of Enforcement has provisionally attached immovable properties totalling to Rs 11.15 crore under the provisions of Prevention of Money Laundering Act, 2002 (PMLA) in a case relating to irregularities in the redevelopment of Patra Chawl Project at Goregaon, Mumbai by M/s Guru Ashish Construction Pvt Ltd," the ED said in a statement on April 5.
"The attached assets are in form of lands held by Pravin M Raut, former Director of Guru Ashish Construction Pvt Ltd, Mumbai at Palghar, Saphale, Padga, flat at Dadar of Varsha Raut and plots at Kihim beach at Alibaug jointly held by Varsha Raut, wife of Sanjay Raut and Swapna Patkar wife of Sujit Patkarm," it added.
It was earlier reported that Pravin Raut's firm had undertaken the construction project for rehabilitation of 672 tenants of Patra Chawl at Goregaon. He was arrested in the case in February.