Nagpur: Heart of Central India i.e. Nagpur City. It is globally known as Orange City too but Marathi Movie Director Vijay Gumgaonkar started saying Naagiwood. He wants People from Entertainment World in Nagpur and Vidharbha Region should start by saying Naagiwood . We will appeal to Government also to give platform for Naagiwood Artists Globally.
Bollywood and Hindi TV Actor Sandesh Gour's upcoming Marathi Movie "Bhala Manus" Shoot is going on in Nagpur City.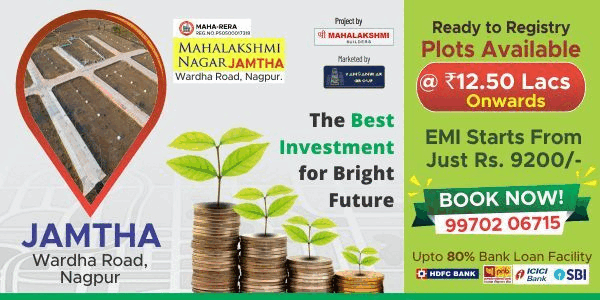 Producer Prem Jhamnani and Dinesh Golani of "Vidharbha India Production" producing Marathi Film "Bhala Manus" to show different beautiful locations of Vidharbha and to give platform to new talents to showcase their craft in Maharashtra state. It's a big chance for Vidharbha's artists.
Romantic Song shoot of Marathi Film "Bhala Manus" is over around Nagpur City and some part of Vidharbha region. Lead Actor Sandesh Gour aur Lead Actress Akanksha Sakharkar performed in romantic song named "Kaay Mahnaawe Hya Premaala, Jivha Laage Praan Panaala". This song has been shot in various beautiful locations around Nagpur City and several part of Vidharbha Region like Kuwara Bhimsen Dam, Pench, Ambrosia Resort, Wardha Road, East Nagpur's Himalaya Celebration Hall, Paarshewani etc. Theme of song is modern and Hero proposes his love to lead Actress. Heroine accepted his love and both are in love.
Marathi Movie Industry's popular Music Director Shree Moreshwar Nistane composed melodies music and gave fabulous compose to this song. Bollywood and Marathi Movie singer Shri Rahul Saxena gave his pretty voice to this song and made it wonderful song. Surendra Masram wrote lyric of the song. Song was recorded in Mumbai in January 2017.

Dance Choreographer Vilas Raut created dance move and gave his best dancing move to lead Artists Sandesh Gour aur Aakanksha Sakharkar. Nagpur City's one of the popular D'Divas Boutique's Costume Designer Janvi Jhamnani designed special costume outfits for Hero aur Heroine. Guddu Devangan is assistant costume designer in film.
Song shoot is done by Cameraman Pawan Reddy from 4K black magic camera. They have used Crane, Trolley and Drone to shoot this song from different angels and to give perfect look to Romantic song. .
Director Vijay Gumgaonkar is directing Marathi Movie "Bhala Manus" and Executive Producer is Rajan Suryawanshi. Assistant Directors are Ankush More, Santosh Sarwa, Santosh Funde were present.

Other Artists are Anil Palkar, Chaitali Bhasme, Milind Shete, Nitin Patrikar, Pratima Nikose, Santosh Funde, Shubhangi Nibrad, Akshay Joshi, Aboli, Chandrashekar Ban, Milind Warghane, Praful were present.
Production Manager Bablu Tekaam and Production Controller Manish Rathi hain.