Mumbai: Despite agitation by farmers, Maharashtra State Road Development Corporation (MSRDC) is set to begin construction work of Samruddhi Corridor on October 1 this year.
The corporation also says expansion of the existing national highway is impossible as thousands of residential and commercial establishments will be displaced. Instead in greenfield corridor, only few farmers will be displaced.
On the backdrop of farmers' agitation against Nagpur-Mumbai Super Commission Way now known as Samruddhi Corridor, Radheshyam Mopalwar, Managing Director of MSRDC, said, "We are conducting survey for land de-marking and not acquiring land for the project. Until and unless we will demark the land, we will not be able about how many hectares of land the project will need and how many farmers, residential and commercial establishments will be affected."
"Earlier, we had projected that the corridor will be 710-km long. But now when we finished demarking of land, the distance reduces to 699 km," said Mopalwar. When asked about agitating farmers' demand to use existing National Highway from Bhiwandi to Nasik for Samruddhi corridor, Mopalwar advocated the need for construction of a new way instead to use part of existing Mumbai-Agra NH-6.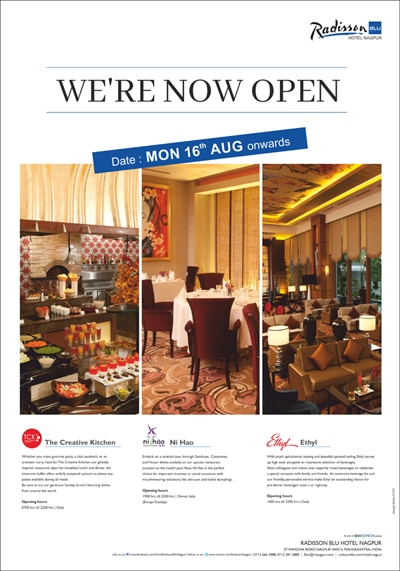 "The eight-lane Samruddhi Corridor will be of 120 metre in width, 30 metre in height. Present highways are not more than 60 metre or less in width. If we use existing highways for Samruddhi corridor, we will need to acquire at least 60-metre land from both sides of the highways. It will create havoc, as there is development on both side of highways, villages and cities are developed on both side of highways. We will have to demolish all structure and it is impracticable and inhuman," said Mopalwar.
"According to Indian Road Congress, a super highway must be of 120 metre width and hence we have decided to build the greenfield corridor. The displacement will be less in number as compared to expand existing highways. Second thing, we can give underpass or overpass for the villagers situated along the existing highways," Mopalwar said.
Meanwhile, there will be three runways each of 45metre width on Samruddhi corridor for landing of flights in situations of natural disasters. The corridor will pass through 10 districts and the travel time will reduce to six hours from existing 12 hours.
According to Mopalwar, the work will begin on October 1 and the corridor will in operation before October 2019. The bidding process has started. The corridor has been divided into 16 phases and each phase will be allotted to separate bidder to ensure financial crises of any single bidder does not affect the whole work.