Nagpur: The JEE results are out and ICAD has come out with flying colours.
Two of their students are Vidarbha toppers, and they are still counting the total number who have qualified for JEE Advanced. The number could be as high as 400!
Says an exultant Sarang, Founder of ICAD – Message from Sarang Upganlawar, CEO and Founder – ICAD:
We almost won the First battle. Two ICADians, Sameer Pande and Harsh Dolhare scored 322 (AIR 68) and 312 (AIR 164) respectively and joined prestigious 300+ club. The Final battle of JEE (Advanced) is quite tough. I congratulate all Nagpur students who qualified JEE (Main) and wish them All The Best for JEE (Advanced).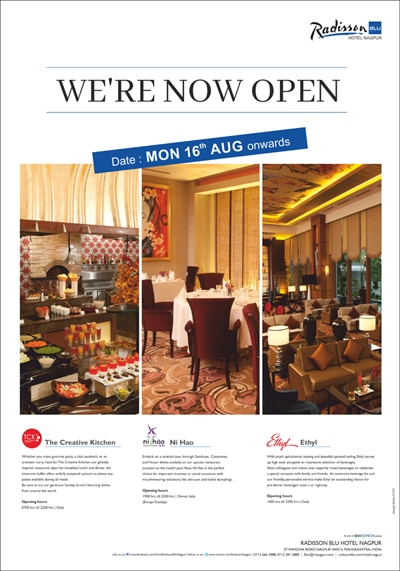 Sameer Pande, 2nd Vidarbha topper of JEE Main says he was confident of success, because he had worked hard for it, but had not imagined he would be second in whole of Vidarbha!
"ICAD helped me tremendously by their lucid teaching that cleared my concepts completely. They also made me confident of facing exams" says Sameer.
But at the same time, he says self study is very crucial and matters a lot. For every hour of class work, you have to put in two hours of self study, he says.
He aims at IIT Powai or IIT Delhi when he clears JEE Advanced. When, not if – because there is no doubt he will clear that too in flying colours.
Sameer is the only child of his parents and has done Junior college from Shivaji Science.
He was particular about his college Shivaji Science also sharing the credit for his success along with his Mentor in Maths Kayande Sir.
"Please mention Kayande Sir specifically. He teaches Maths to youngsters as a Social service and prepared me very well for Maths Olympiads.
That really began my journey which I hope will take me to a good IIT."
NT next spoke to Harsh who has scored a very laudable 312 – 3rd topper being at 315.
When the undersigned called him, his father picked up the phone. When I mentioned I was from Nagpur Today, he called out proudly "Harshu! There is a call from the Press from you. Someone from Nagpur Today."
The pride and joy in his voice was palpable.
Harsh, when he came on the line sounded very sauve and sophisticated with a good command over English.
Co incidentally he also studies in Shivaji Science and is a classmate of Sameer in both ICAD and the college.
"I give a big share of my success to ICAD. 50% their success, 50% mine!" He says candidly.
When I asked him why he chose ICAD he said he had heard from previous toppers that this is one institute that does
not pressurize students to perform and bring in good results.
"They just do a very good job of preparing us for exams without pressurizing us in any way" he says.
Harsh is also an only child. Mother is a home maker and father Manager in a pvt. Company.
His fluent English comes from reading newspapers and books regularly and also influence of his dad, he says.
Like Sameer, he also wants to make a future in India but would like to go abroad for post graduate studies before that.
"Not necessarily USA, I have not decided yet which country" he says.
Dipen Modi, V.P. of ICAD School of Learning opined that both Sameer and Harsh would do well in JEE Advanced as would many of their 400 other successful students.
NT learnt that the topper of JEE from Vidarbha is one Praaji Rastogi who was a student of Resonance.