Pune: The members of Sambhaji Brigade and Maratha Seva Sangh are caught up in a fight over the use of the names of the organisations.
Sambhaji Brigade and Maratha Seva Sangh were formed and registered in 1990. But they came to limelight after members of the organisation allegedly attacked Bhandarkar Oriental Research Institute in 2004 over a book written by James Laine, a case from which they were recently acquitted. Some founder members of the organization, however, parted ways after Sambhaji Brigade registered as a political organisation. Two of them — Pravin Gaikwad and Shantaram Kunjir — even joined the Peasants and Workers' Party of India at a formal function held at Shaniwarwada. They also formally submitted their resignations as members of the organisations.
In a meeting held on Sunday, however, these leaders held a meeting with workers of the Sambhaji Brigade and announced an executive committee. The members of this committee elected Pravin Gaikwad president. While they have claimed that they will only be focusing on social issues they chose to name the organisation Maratha Seva Sangh-Sambhaji Brigade.
Members of the existing executive committee of Sambhaji Brigade were irked by the move. They have now threatened they will be going the legal way to ensure that the name of their organisation is not used by anyone else.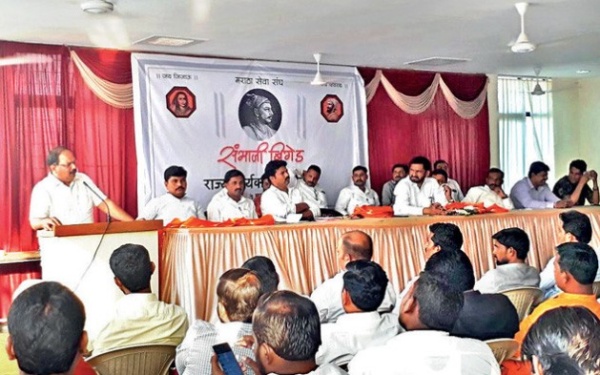 Shivanand Bhanuse, spokesperson of Sambhaji Brigade said, "While it is true that the organisation was registered on the name of the then president of Sambhaji Brigade, Pravin Gaikwad, he along with Shantaram Kunjir has quit the organisation and submitted their resignation. Since they chose to quit they have no right to use its name and if they do, we will initiate legal action against this."
However, Shantaram Kunjir, refuted the claims and said "Our resignations were never submitted to the charity commissioner. We have clarified the legal grounds and there is no reason for them to object."