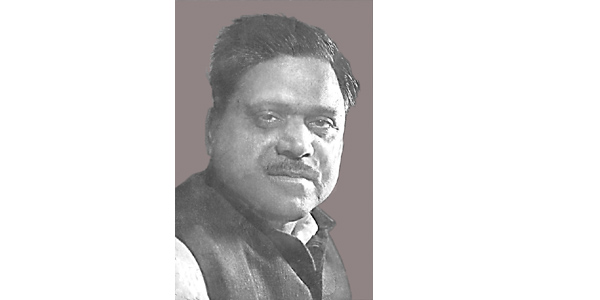 Nagpur News: The 25th death anniversary of Pt. Adhyatma Tripathi, a close confidant of Dr. Ram Manohar Lohia, the father of the socialist movement in India , falls on March 15, 2013. The anniversary will be observed throughout 2013-14 by way of various programmes as a mark of respect to this silent socialist crusader. The programmes will be organised under the joint auspices of Adhyatma Tripathi Smruti Samaroh Samiti and Lohia Adhyayan Kendra.
On 15th March, the bhoomipujan of Adhyatma Tripathi Smruti Trust's school for autism-affected children will be performed at Amravati . On the same day, a portrait of Shri Adhyatma Tripathi will be unveiled at Lohia Adhyayan Kendra, Nagpur .
The publication of 'Samajwadi Adhyatma', a book based on Shri Adhyatma Tripathi, will be held at Dhanwate Sabhagruha, Shankar Nagar, at 4.30 pm on 16th March. The President of Loktantrik Samajwadi Party, Shri Raghu Thakur will be the chief guest at the programme. Former MLC Shri Girish Gandhi would preside over. President of Congress Party, Nagpur , Shri Jaiprakash Gupta, and Standing Committee Chairman, Nagpur Municipal Corporation, Shri Avinash Thakre will be prominently present. Well-known academician, Dr. Vedprakash Mishra will make an impartial analysis of the socialist movement in India on the occasion.
The book is a valuable source on the life and times of Shri Adhyatma Tripathi. It is a result of painstaking research conducted by senior journalist Shri Anjeev Pandey. It also contains biographical articles on Shri Tripathiji by 35 prominent personalities from across the country. Senior Editor Shri Achyutanand Mishra has guided the research while Mrs. Archana Tiwari has edited the book. It has been published jointly by Anamika Prakashan and JBS Publication, both based in New Delhi .
Other programmes to mark the anniversary will be held all through the year in various places such as Nagpur, New Delhi and Lucknow.