The Vice President of Nationalist Youth Congress in Maharashtra says the party leadership has assured him of candidature in the coming elections.
Nagpur News.
With winds of Assembly elections started blowing in right direction, Vice President of Nationalist Youth Congress in Maharashtra Salil Deshmukh has staked claim for candidature from West Nagpur constituency.
Pushing his candidature for the Assembly poll, Salil Deshmukh said that he has been active in social, cultural and sports fields since the formation of NCP and continues to contribute his might for welfare of people in the State and added that the party leadership has assured him of candidature for the election. "I have been actively organizing eye donation camps, health camps, distribution of school material, felicitations of meritorious students since the past many years. Similarly, I have been striving for resolving problems of common people by talking to personalities in social, cultural, political fields. Hence, I have staked claim for my candidature for Assembly election and my party has assured me of positive response," said the Vice President of NCP's Youth Wing.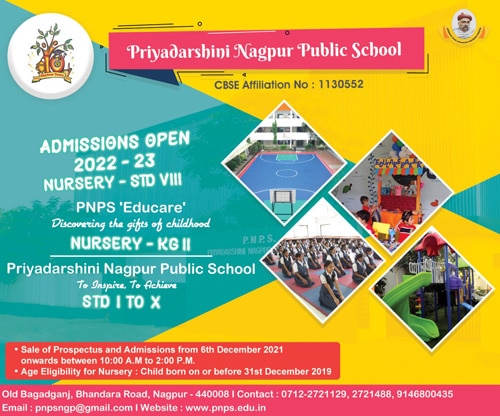 Those who were present during Salil Deshmukh's application to NCP leadership include Senior Corporator Rajubhau Nagulwar, former Corporator Vedprakash Arya, Rajesh Mate, Industry Cell's Madhukar Bhavsar, Seva Dal's Mohan Khanchandani, Student Wing President Shailendra Tiwari, Youth Wing Working President Vivek Mendhi, Women's Wing President Nutan Revatkar, veteran workers Rajendra Badhiye, Ashok Adikane, Mukesh Sharma, Ashish Naik, Shailesh Pande, Dinesh Trivedi, Rekhatai Krupale, Wasim Patel, Jagdish Panchbudhe, Yogesh Pethe, Shankar Ingole, Ishwar Balbudhe, Ganesh Bhat, Mukesh Dhage, Dinesh Koronde, Lokesh Bobde, Amandeep Singh, Alok Pande, Sachin Mohod, Nasim Siddique, Sachin Nigot, Paresh Kasulkar, Naresh Tavle, Amit Gaidhane, Amit Shrivastav, Manish Gaidhane, Shubham Tekade, Amit Dubey, Babulal Sahu and others.