Nagpur News.
Consistent and strenuous efforts from 7 am to search for body of drowned student of YCCE could not succeed as it has not been retrieved till 7:45 pm (Even after 30 hours of tragedy).
When the efforts of the fire department and the swimmers of Police Department could not yield the desired results, the relatives of the drowned boy from Mumbai rang up the local relative Vishal Bangre who in turn rang up Mohin Kazi who runs a social organization. Mohin Kazi rang up Raju Dhoble, an ace swimmer.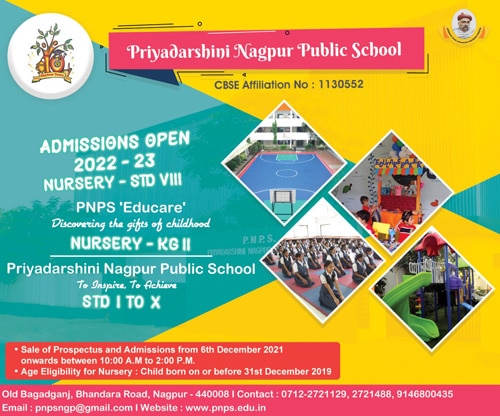 Raju then contacted Retired Commanding Officer of 4 (Maharashtra) Naval Unit S Suseendranathan, Jaiprakash Dubre and 5 other swimmers at around 1600 hours. The retired Commanding Officer arrived at around 17:30 hours with a team of specialized swimmers. He started his task by talking to one of the fellow friends of the drowned student. He wanted to know the exact location, where the student was last seen. He claimed that this information helps the swimmers in demarking the location and concentrate on the exact spot. His swimmers had dived in with weights so that they can spot the drowned student and bring him out.
The cops and regular swimmers of Ambazhari Lake said that the drowned student could have been trapped in the thick underwater foliage.
The onlookers alleged that the fire department and the other swimmers had only made superficial searches and not deep diving search. Many claimed that it would take at least 3-5 days for the body to bloat and come to the surface.
The In-charge of Ambazhari Police Station PI Anil Katkhede, who was present at the site to supervise and observe the search and retrieve operation for more than 3 hours, said to Nagpur Today that the divers will resume the search tomorrow (i.e. August 19, 2014), since it is close to sun set and it becomes dark under the water reducing the visibility to zero.
One very surprising aspect has come to the fore. With the biggest College of Civil Defence of Asia as well as the National Fire College in the city, the Nagpur Fire Department and the Nagpur Municipal Corporation do not have a deep water diving equipment (with Oxygen cylinders, lights etc), which would help in the search and rescue or retrieve operations. Many accidents, suicides are reported in Ambazhari Lake, Shukravari Lake, Gorewada Lake, Sonegaon Lake and Telankhedi or Futala Lake. Most of the time, primitive equipments like set of hooks tied together on one end of the rope sent into the water and dragged so that the cloth or body gets hooked and is then brought up on the boat. Proper equipment will help in searching for the body soon, saving a lot of man-hours.
The onlookers and crowd expressed their anger, that for want of proper equipment, the search has taken more than 30 hours.