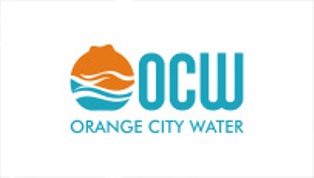 Nagpur News:  Localities receiving water supply from Sakkardara ESR will not receive evening hour's water supply on Monday, December 9, following an elevated service reservoir (ESR) cleaning work taken up by The Orange City Water (OCW).
The areas to be affected are: New Subhedar, Bidi Peth (New and Old), Sonjari Mohalla, Tukoba Gram, Rajeev Gandhi nagar, Thaware Colony, MSEB Colony etc.
It may be mentioned here, OCW has planned to clean four ESR's in the month of December 2013 including Nari (Dec.7) , Sakkardara (Dec. 9), Jaitala (Dec. 11) and Nari (Dec.13).
The OCW that is operating and maintaining Nagpur Municipal Corporation (NMCs) existing water supply system while giving special emphasis on cleaning of elevated service reservoir (ESR) and ground service reservoirs (GSR's) by an in-house developed OCW ESR Cleaning system, recently cleaned total 26 ESR's including Gayatri Nagar ESR, Laxmi Nagar ESR (New), Dabha, Dhantoli ESR, Ram Nagar ESR, Ram Nagar GSR, Wadi Tekdi Tank, Wadi Tekdi Sump, Chinchbhuvan ESR (Kannamwar Nagar), Hudkeshwar ESR (Mahalgi Nagar), Boriyapura ESR (Khadan), Bezanbagh ESR, Binaki ESR (Mahendra Nagar), Nara ESR, Killa Mahal ESR, Chinchbhuvan Sump, Jaripatka ESR, Reshimbagh ESR, Wanjari Nagar New ESR, Wanjri (Vinoba Bhave Nagar), Lakadganj II ESR, University Sump (Dabha Pumping Station), Sakkardara II ESR, Bharatwada (Deshpande Layout) ESR, Takli Sim ESR &Nari