Nagpur News.
It appears Sahara Group is declining on all fronts. First the group's financial firm defaulted on the returns of lakhs of aggrieved customers, and now it is embroiled into another trouble with its real estate wing falling short of keeping its promises.
The Sahara City Homes Project, Nagpur was launched way back in July 2007 whereas bookings were being taken from 2004 onwards. It's been almost 7 years of launching of project but the project is yet to be completed. The construction work at site is standstill since last 3 -4 years. Those who have booked flats in Sahara City is feeling cheated now. The project site is becoming like jungle again. The booking was taken at exorbitant rates and by promising lots of amenities and facilities along with residential accommodation but nothing has been given to the costumers. Till date no amenities are seen at site except one departmental store and cafeteria to cater the needs of few residents. Now the situation is that when prospective customers visit site for cancellation, they are threatened for deduction of amount. Fed with all the false promises and commitments  customers have formed forum called Sahara City Homes Aggrieved Customers Forum, Nagpur and 109 customers collectively approached site for the first time and submitted Charter of Demands which was duly accepted by senior officials of the company but further no assistance was there. There is nobody to entertain the costumers.
A press conference was organized in Tilak Patrakar Bhawan on Saturday by Sahara City Homes Aggrieved Customers Forum. Talking to the media personal Convener of the Sahara City Homes Aggrieved Customers Forum Dinesh Chhabra , said that the site initially provided green picture about the project but later on the actual things came to be known. Today everything is in doldrums. The customers were lured towards the booking considering the location of the project and company profile but now the customer's hard money is at stake as Sahara officials had squandered the entire customer's money for their personal benefits.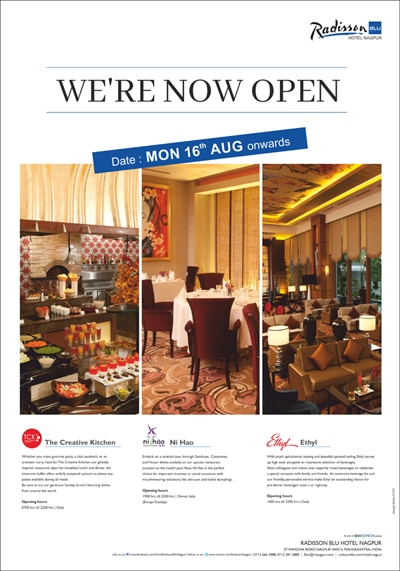 Dinesh Chhabra told media personal that the customers had been fighting for their genuine and promised rights since 2008 but to no avail. All the requests fell in deaf ears. There has been absolutely no response from company According to Sahara City Homes Aggrieved Customers Forum. Chhabra said that The Company's policy was not transparent right from the day one. Now there is zero correspondence from the company. The company does not correspond to any calls, letters, and mails. Chhabra also told that when we people went to NIT to enquire about the project development there also we got a shock when we came to know that nothing has been done since 2010. This information was collected through Right to Information Act from NIT. Even senior officials are blatantly lying said Chhabra. According to Chhabra the authority is gives false commitments and goes away saying that this is not in our domain. We all are wondering how the project will be completed without a project ahead? The company says 5% will be given as interest and will be adjusted at the time of possession. But the question is when building is not going to be built up how the possession will be given. The company has given written commitment that for non constructed cancelled units 100% amount will be refunded within 60 days but till date 12 cancellations has been forwarded and no refund has been issued so far to any despite more than 90 days have passed. When approached for refund of the amount Mr. Anuj Dwivedi Sales In charge at site replies that if you want refund 10% of the cost will be deducted. Chhabra  said that the company used all means and resources to extract money i.e. by sending payment reminders for non constructed buildings, cancelled bookings on account of non payment for non constructed buildings, charged interest @15% for non constructed / partly constructed buildings, deducted 10% of the cost of residential unit despite no construction at site. There are number of court cases pending over the company in consumer court but it hardly matters for the company because they have huge money and customer is running from pillar to post. The Sahara company senior officials say they are very comfortable with court cases and police complaints rather
Those who were present during the press conference were Dinesh Chabra, Shailesh Dhoble, Adv. Nalin Majithia, Prakash Goyal, Sanjay Trivedi and Vikas Goyal.