We shall stand for complainants and not for offenders claims Superintendent of Police Nagpur Rural Police Anant Rokde

Nagpur: The crime rate for the first half of the Nagpur Rural jurisdiction has considerably come down claims Superintendent of Police Rural Anant Rokde while addressing the media personnel during a press meet held in his office on July 19, 2016. However, SP Rokde claimed that the cases of burglary have increased. He agreed that they have certain deficiencies which they are trying to plug at the earliest. On a larger scale, they are functioning towards maintaining law and order in the rural areas.
Surprisingly, SP Anant Rokde said that the number of cases being registered in rural areas is significantly less. This could be possibly because of people hesitating to lodge a complaint with the police station. He also added that there was a time when many cases were pending investigation in every police station. SP Rokde has put an end to this system of cops sitting on investigation of cases. He claimed that he welcomes all citizens of rural areas to come forward and file cases. He has directed the police stations falling in his jurisdiction to accept any case round the clock (24X7). He assures of immediate investigation into the case and if it comes to fore that false case has been filed, then the cops will file the charge-sheet and obtain a "B-Final" for the case and then a case will be filed against the complainant and action will be taken against them.
Installation of CCTVs
SP Anant Rokde claimed that in all the 22 police stations falling in Nagpur Rural Police jurisdiction, four Closed Circuit Television (CCTV) Cameras have been installed in every police station. This is to ensure that there is a monitoring of the working of police personnel and to ensure all the happenings of the police station.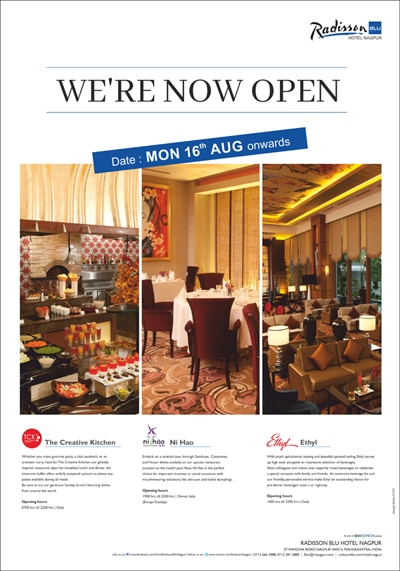 Additions of new police stations
Around Rs 30 lakhs have been approved and sanctioned by the District Planning and Development Council (DPDC) for Nagpur Rural Police. This amount is said to be utilized to affix CCTV cameras in Khaperkheda and Mauda areas.
Recently on July 1, 2016 the MIDC Bori's New Police Station has been added to the Nagpur Rural Police. This police station will be managing law and order of 10 villages. While expressing his sadness over three major police stations including Hingna, Old Kamptee and New Kamptee Police Stations have been removed from Nagpur Rural Police and have been included in Nagpur City Police Commissionerate. This has in-turn caused 313 police personnel to be transferred to Nagpur City Police Commissionerate. This deficit of the staff is certainly felt by the Nagpur Rural Police.
New Police Stations
SP Rokde claimed that the new building of Biwapur Police Station and Kuhi Police Stations are already built and will soon be inaugurated. The construction work of residential quarter for police personnel are underway in Aroli, Kelwad, Umrer, Parshivni, Police Chowki Sawargaon police stations. The construction of office of the Sub Divisional Police Office is also underway. The proposal for acquiring a building for Mohpa Police Station has already been sanctioned and will be inaugurated this year.

Police Patils
For the first time in the history of Nagpur Rural Police, a meet for the Police Patils of 650 villages had come from the entire Nagpur district. It is for the first time that it has been decided to issue Identity Cards and Functioning Manual to all the Police Patils. There are around 1400 Police Patils in Nagpur District. 70% of these posts have already been filled and are in record. The remaining will soon be recruited by the government. Once grants are approved or sanctioned, we shall also provide mobile phones to all the important Police Patils of some sensitive areas in phases.
Road Mishaps
The Superintendent of Police Nagpur Rural Police claimed that since the number of accidents on Highways falling within their jurisdiction was increasing, he has personally directed every 22 police station to take action against all erring drivers violating traffic rules. He has also given a target of at least one case per day or approximately 600 cases per month to every police station.
He has also directed the Public Works Department (PWD) to install road-safety boards on the highways.
Cyber Laboratory
In order to detect and investigate cyber crimes (including Face-book, Whatsapp and other social media) in rural areas a new Cyber Lab is in the offing. This Cyber Laboratory is slated to be inaugurated on August 15, 2016. SP Rokde added that they are working towards enabling the verification of all licenses, badges, passports and other legal documents which come for verification to the SP Office. These verifications will soon be conducted on-line.
The issue of the over-due payments for security cover from the authorities of VCA Stadium has now been handed over to the Nagpur City Police.
The Crime Graph Chart is attached here with.